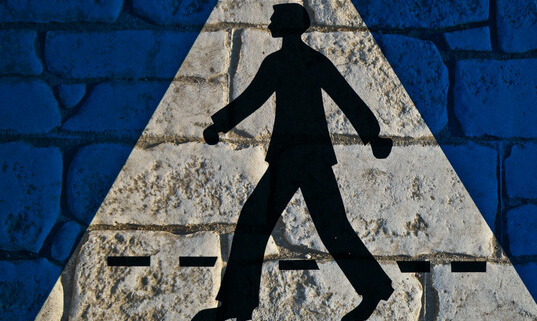 San Diego – January 30, 2021
A man died Saturday after he was struck by a pickup while crossing a Chula Vista thoroughfare.  According to the police, the man was crossing midblock on E Street, west of Broadway, when he was struck by a Toyota Tundra.  The pedestrian, a 57-year-old man was taken to a hospital in critical condition where he died at 9:25 p.m. His name was not immediately released.  The driver of the truck stopped at the scene and cooperated with police.  There was no immediate suspicion of driving under the influence as a cause for the crash.  Motor vehicles of any size can cause extensive damage to pedestrians because of the size, weight, and speed of a vehicle before impact.  California personal injury attorneys research case specifics to determine if negligence was the cause of an accident that caused a wrongful death.
Distracted driving.
California has had distracted driving laws in place for over ten years now and the use of a cell phone may play a part in determining fault in a vehicle accident.  The 2016 Assembly Bill 1785  was meant to discourage drivers from holding an electronic device while operating a vehicle.  Surviving family members should talk with legal counsel regarding the impact of distracted driving claims.
Wrongful death.
A wrongful death legal action can be brought by loved ones during the two year statute of limitations after a person dies because of the negligent, reckless, or deliberate act of another.  Damages in these lawsuits can include:
Medical bills and burial expenses
Compensation for lost wages
Compensation for the pain and suffering
Punitive damages that are intended to punish the person who caused the death.
Many families file wrongful death claims, along with survival actions to reimburse an estate for losses the deceased loved one suffered, while a wrongful death lawsuit compensates survivors for their losses. A survival action could compensate an estate for lost wages, medical bills and personal property damages the victim incurred.
Car insurance.
California is considered a fault, or tort state with regard to motor vehicle accidents and the law requires that drivers have a way to cover costs related to damages or injuries caused by a motor vehicle accident. Under California law, everyone is responsible, not only for the result of his or her willful acts, but also for an injury, or wrongful death occurrence during the course of ordinary care. An experienced accident attorney can assist in the process of determining negligence of drivers.
Consult with an attorney.
Seek counsel at Jeffrey E. Estes & Associates immediately after a fatal accident, where driver negligence may have been a factor.  Depending upon the case circumstances, legal counsel can proceed in filing a wrongful death action within the two-year statute of limitations period from the date a person died in an accident.
Jeffrey E. Estes & Associates, a Professional Law Corporation
501 West Broadway, Suite 1650
San Diego, CA 92101
Phone: 619-233-8021
Fax: 619-233-3730
Sources.
https://www.sandiegouniontribune.com/news/public-safety/story/2021-01-30/man-struck-by-pickup-seriously-injured-while-crossing-chula-vista-street
https://www.dmv.ca.gov/portal/vehicle-registration/insurance-requirements/
https://leginfo.legislature.ca.gov/faces/billNavClient.xhtml?bill_id=201520160AB1785
https://accident.usattorneys.com/wp-content/uploads/sites/2/2020/08/photodune-1891051-pedestrian-xs.jpg
372
537
nora
https://usattorneys.com/wp-content/uploads/sites/2/2020/01/logo.svg
nora
2021-02-01 12:52:07
2021-02-01 12:55:34
A pedestrian was hit and killed by a truck near Vista Chula in San Diego California.