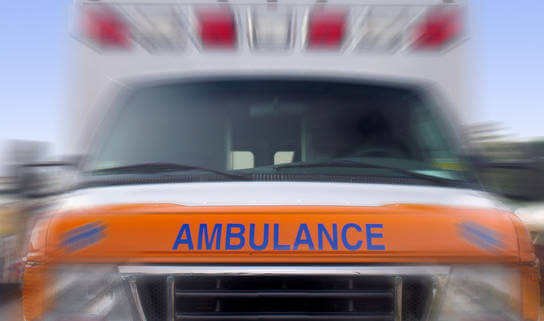 Cedar Rapids, IA – Accident scenes can create a number of different troubling situations. Some victims may need medical assistance quickly, and emergency services workers may take several minutes to arrive at the scene. In these situations, other people nearby can choose to render medical aid if they desire to do so or have proper training. There are various kinds of laws that offer protection for someone who makes a bona fide attempt to help after a collision. If a victim needs legal assistance with lawsuits and other matters after the accident, they should speak with a local lawyer who focuses on car crash cases. 
Laws regarding the aftermath of a collision
There is an obligation for anyone involved in an accident to make contact with the other driver and contact law enforcement for emergency help when necessary. This is why leaving the scene of an accident is a crime in every state. Drivers should attempt to exchange information if they can do so safely. If the area is unsafe, they can contact the police and report the incident to their insurance provider afterwards.  
Good Samaritan laws
A driver who is able to try to assist the others may choose to do so, but they are not obligated by law to help. According to the Iowa Department of Health, the state's Good Samaritan law is designed to provide legal protection for those who try to provide emergency help to people in various kinds of dangerous situations. The person attempting to render aid will be free of liability unless they are found to have engaged in willful and wanton misconduct or reckless behavior. The department also recommends that anyone who is involved in a dangerous situation ensure their own safety and call 911 before trying to help others. The law also states that a Good Samaritan who tries to help will be protected even if they do not have any formal medical training.   
Personal injury lawsuits
The victim who was hurt due to the negligence of other drivers has the option of bringing a personal injury lawsuit. The law imposes a legal duty on everyone to operate their vehicles carefully and avoid causing accidents. When a person is found to be at fault for a collision they will have to pay for various losses related to property damage, the victim's medical treatment, and other forms of trauma caused by the collision. 
Advice from a local Cedar Rapids injury firm
Eells and Tronvold Law Offices is an experienced firm that helps people with their accident cases in the Cedar Rapids area. Anyone who needs legal advice can contact the firm for more information about injury lawsuits and related issues. 
Firm contact info:
Eells and Tronvold Law Offices 
1921 51st Street NE, Cedar Rapids, IA 52402-2400  
319-393-1020 
www.eellsandtronvold.com
https://accident.usattorneys.com/wp-content/uploads/sites/2/2021/02/photodune-8982438-ambulance-xs.jpg
367
544
brian
https://usattorneys.com/wp-content/uploads/sites/2/2020/01/logo.svg
brian
2021-02-02 10:43:28
2021-02-02 10:43:28
A person who tries to provide help after an accident in Iowa is protected from legal action