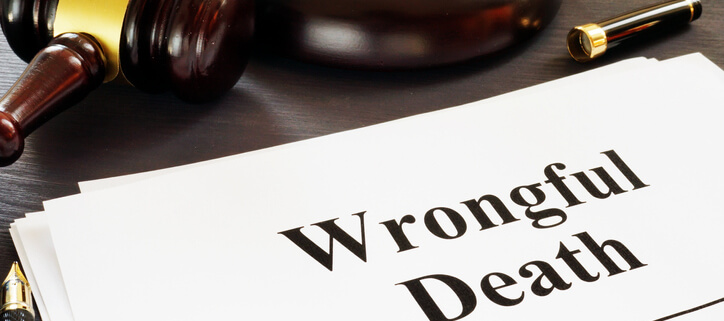 Florida – February 18, 2021
A Pinellas County Deputy acted to protect others from a drunk driver who sped away from officers called to the scene where a person was passed out in a pickup truck at Forelock Road and East Lake Road.  When paramedics broke the window to help, the driver slammed on the gas and sped away driving erratically, endangering others.  The injured officer parked his cruiser to retrieve his stop sticks in an effort to slow down the assailant, but before he got the chance to deploy them, the driver lost control, flipped over, and slammed into him. The Sheriff said the deputy was pinned under his cruiser and killed.
Drunk driver  negligence.
The drunk driver was identified, found to have 16 felonies on his record and was out of jail on parole. He was uninjured, arrested and is facing multiple charges, including murder, DUI manslaughter, and aggravated fleeing from police.  When an accident caused by criminal driving actions occurs, resulting in the loss of a loved one, family members should contact an experienced personal injury attorney in Tampa.  Legal counsel can advise family members on actions to file insurance claims to address immediate costs of funeral and burial expenses, as well as compensation for the wrongful death loss that will adversely affect their future stability.
Wrongful death.
A car accident attorney can file a wrongful death claim on behalf of victims who have lost a  loved one, and will utilize experts toward monetary valuations for wrongful death settlements based on:
How old the deceased was at the time of death,
The earning capacity of the deceased,
The health of the deceased,
The income of the person at their time of death,
Age and circumstances of dependents,
Education and training of the deceased,
Medical bills incurred,
Funeral costs,
Value of the deceased's lost insurance, or pension benefits.
Compensation for damages.
Under Florida Statute 768 wrongful death cases have a two-year statute of limitations and the damages that can be recovered include:
Current and future lost support and services from the date of death and reduced to present value,
Spousal and minor children loss of companionship and pain and suffering,
Medical and funeral expenses related to the wrongful death,
Other costs related to the loss of life.
Criminal charges.
 Criminal charges will be brought against a driver operating a vehicle under the influence of alcohol, being affected to the extent that physical faculties were impaired to cause an accident, Florida Statute 316.193.
Contact a Tampa area accident attorney.
Attorney Edward J. Reyes is an experienced legal professional in the Tampa area and can be instrumental in wrongful death loss claims.  Legal counsel can objectively speak on a victim's behalf in a courtroom, or against an insurance company's legal team, yielding a swift and fair monetary settlement to address the financial and personal losses caused by another's negligent actions.
Law Office of Edward J. Reyes, P.A. 
3302 North Tampa Street
Tampa FL 33603
Phone: 833-422-3329
Email: [email protected]
Sources:
https://www.baynews9.com/fl/tampa/news/2021/02/17/pinellas-county-deputy-crash-in-east-lake
http://www.leg.state.fl.us/statutes/index.cfm?App_mode=Display_Statute&URL=0700-0799/0768/Sections/0768.72.html
http://www.leg.state.fl.us/statutes/index.cfm?App_mode=Display_Statute&URL=0700-0799/0768/Sections/0768.19.html
http://www.leg.state.fl.us/Statutes/index.cfm?App_mode=Display_Statute&Search_String=&URL=0000-0099/0095/Sections/0095.11.html
http://www.leg.state.fl.us/statutes/index.cfm?App_mode=Display_Statute&URL=0300-0399/0316/Sections/0316.193.html
https://accident.usattorneys.com/wp-content/uploads/sites/2/2021/01/iStock-1007950266.jpg
483
724
nora
https://usattorneys.com/wp-content/uploads/sites/2/2020/01/logo.svg
nora
2021-02-28 15:22:39
2021-02-28 15:25:20
A Pinellas County Deputy died protecting others from a drunk driver near Tampa.