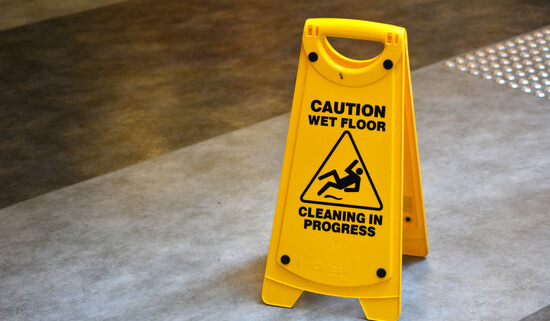 Marlton, NJ – Collisions and other types of incidents will have a number of consequences for accident victims in New Jersey. Anyone involved in the crash may miss time from work and income, they may have their ability to work and earn in the future compromised, and they can face the possibility of having to pay for very large medical bills for hospital stays and additional treatment to return to normal. Because it is unlikely that the insurance process will remedy all of these problems, it is important for anyone who is in this situation to contact a local lawyer who deals with accident cases. They can give specific advice about compensation for these losses and the process to bring a civil case. Lawyers can outline all of this information and explain the process of the lawsuit before the client agrees to representation.  
Experience is crucial to a winning litigation strategy
Kenneth Sandler has dealt with a number of different issues related to accidents and assisting victims with their injuries over the years. Some of this experience includes slip and fall cases, motorcycle collisions that involve multiple vehicles, contaminated food issues at fast food restaurants, premises liability cases with injuries caused by private security companies, and interstate highway crashes at high speeds that cause permanent damage to victims. Some of these cases required the use of expert medical testimony to explain the extent and complexity of injuries, which can sometimes result in a larger settlement or verdict.  
Negligence cases and injured clients
Many times when an attorney brings a lawsuit on behalf of a client who was injured in one of these situations, they are actually filing a negligence lawsuit. This is the legal term for a civil action that involves the four elements of a relevant standard of care, breach of the duty of care, causation, and damages. Many common cases types of cases related to motor vehicle crashes and liability for injuries on a commercial property are negligence cases. The lawyer needs to prove all of these aspects of the case, as well as argue for an amount of damages that will be appropriate relative to their client's losses. Experienced lawyers are skilled at negotiating settlement agreements or arguing in front of the jury for a verdict that will factor all of the plaintiff's losses into their damage award.  
Finding out if a lawsuit is the right move
Anyone who is interested in learning more about these issues has the option of contacting an experienced personal injury lawyer in New Jersey. Kenneth A. Sandler is available to consult with accident victims and give specific information about civil accident cases. 
Firm contact info:
Kenneth A. Sandler – Attorney at Law
701 Westerly Drive, Marlton, NJ 08053-1070
856-596-0990
https://accident.usattorneys.com/wp-content/uploads/sites/2/2020/11/photodune-7759516-slippery-floor-surface-warning-sign-and-symbol-xs.jpg
364
550
brian
https://usattorneys.com/wp-content/uploads/sites/2/2020/01/logo.svg
brian
2020-11-30 19:21:33
2020-11-30 19:22:14
Accident lawyers in New Jersey can rely on their past experience to assist future clients