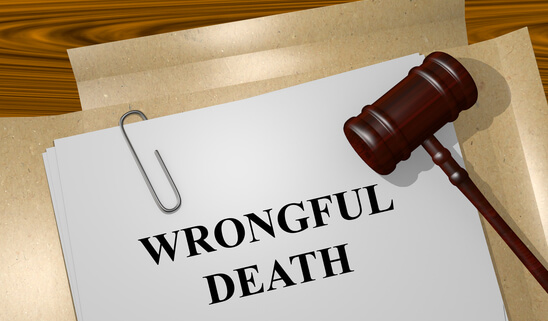 New Mexico – November 5, 2020
The Albuquerque Police Department is investigating a fatal DWI crash that happened Wednesday evening. APD reported that officers were dispatched to the intersection of Eubank and Chico in response to a fatal car crash. Investigators say one driver was traveling at a high rate of speed north on Eubank and struck another vehicle that was turning eastbound on Chico. The crash resulted in fatal injury to the turning driver.  The speeding driver allegedly admitted to drinking alcohol, smoking marijuana, and speeding prior to the crash, and was charged with vehicular homicide. A New Mexico accident attorney can be of assistance in guiding family members through a wrongful death claim.
Legal resources.
Personal injury attorneys in Albuquerque are a welcome resource to accident victims, or their loved ones who may need guidance to recover resultant damages, especially after fatal injury. Legal counsel can work with insurance claims adjusters, or initiate formal legal action after an accident results in personal injury, property damage and/or the loss of life. Injury attorneys have valuable resources to support a case by:
Sending investigators to the accident scene,
Reviewing police reports, witness testimony and medical records,
Hiring appropriate financial personnel to make valuations of loss,
Researching supporting case law,
Supporting victim's rights against aggressive insurance companies,
Drafting and filing complicated insurance and legal documents.
Wrongful death.
A wrongful death legal action is a type of lawsuit that is brought by loved ones, or a personal representative of someone's estate, when the death was caused by the negligent, reckless, or deliberate act of another.  A wrongful death attorney can file a claim for damages including:
Medical bills and burial expenses,
Lost wage and revenue,
Compensation for pain and suffering,
Punitive damages that are intended to punish the person who caused the death, after a case analysis.
Criminal negligence.
An accident attorney will be able to outline the special rules that apply when drivers and passengers are fatally injured in motor vehicle accidents because of criminal negligence.  An experienced accident lawyer will know if an egregious nature to the accident requires a request for punitive damages.
Insurance and legal counsel.
New Mexico follows the "fault" system with regard to accident insurance, meaning the person who was legally at fault for causing the accident must compensate anyone who was injured, or whose property was damaged. The Law Offices of Brian K. Branch can help navigate insurance interactions and wrongful death claims when personal injury, property damage, or death result from an accident in Albuquerque.  They will advise accident victims on relevant time requirements according to New Mexico's statute of limitations.
The Law Office of Brian K Branch
715 Marquette Ave. NW
Albuquerque, New Mexico 87102
Tel: 505.764.9710
Toll Free: 888.972.1212
Fax: 505.764.9722
Sources.
New Mexico Statutes 41-2-1
New Mexico Statutes 41-2-3
New Mexico Statutes 41-2-2
https://accident.usattorneys.com/wp-content/uploads/sites/2/2020/02/photodune-14324880-wrongful-death-concept-xs-1.jpg
365
548
nora
https://usattorneys.com/wp-content/uploads/sites/2/2020/01/logo.svg
nora
2020-11-22 21:13:28
2020-11-22 21:20:13
Albuquerque police investigate DWI accident that caused fatal injury.