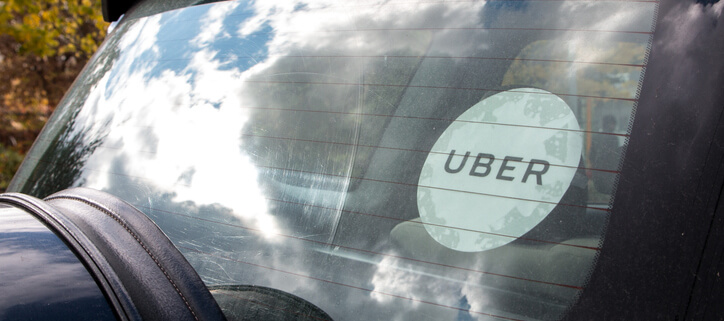 Miami, FL—When an individual requests a ride from an Uber driver, they are essentially trusting the driver to safely get them to and from their destination. Unfortunately, Uber drivers are not required to go through any type of training before they are permitted to offer rides. In fact, if a driver meets the following requirements listed down below, they are likely to be able to work for the company.
Minimum Requirements to Drive for Uber
In order to drive for Uber, an individual must meet the following minimum requirements:
They must meet the minimum age that has been set for their city.
They must have at least one year of licensed driving experience in the U.S. If they are under the age of 23, they must have at least three years of driving experience.
They must possess a valid U.S. driver's license.
Their vehicle must be 4-door and must comply with Uber's vehicle requirements.
In addition to meeting these requirements, Uber also requires drivers to complete an online screening which allows the company to review their driving record and criminal history. If a driver has major driving violations or a history of minor driving violations, including no-fault accidents, they could potentially be disqualified to drive for the company.1
In the event an individual has been convicted of a felony, violent crime, sexual offense, or they are a registered sex offender, the company will likely disqualify them from being hired. The same grounds apply if they have criminal charges pending against them.
Are Uber drivers required to carry certain types of insurance coverage?
Uber drivers are required to comply with their state's auto insurance requirements and may need to carry higher limits when working for Uber. In addition to being covered by their own personal policy, Uber drivers are also covered by the company if they are involved in an accident while giving someone a ride or while working for Uber Eats. Uber currently extends the following insurance coverage to drivers who are available to offer a ride or are waiting for a ride request:
$50,000 in bodily injury per person.
$100,000 in bodily injury per accident.
$25,000 in property damage per accident
If a driver is involved in an accident while en route to pick someone up or while in the process of transporting someone, Uber is expected to extend the following coverage to them:
$1,000,000 third-party liability
Uninsured/underinsured motorist bodily injury
Contingent comprehensive and collision, up to the actual cash value of the car with a $1,000 deductible.
What to do After an Accident with an Uber Driver in Miami, FL
If an individual was involved in an accident with an Uber driver, whether they were being transported as a passenger or they were hit by a driver who was picking up or dropping off a delivery for Uber Eats, they should contact a Miami, FL accident attorney. The Miami accident lawyers at Mario Trespalacios P.A. will help an accident victim file their insurance claim with the appropriate party and assist them with recovering any amount of compensation they may be due for their injuries and losses.
Mario Trespalacios P.A. can be contacted at:
9495 SW 72 Street, Suite B-275
Miami, FL 33173
Phone: 305-261-5800
Website: www.mtpalegal.com
Source:
https://accident.usattorneys.com/wp-content/uploads/sites/2/2020/12/iStock-1017826998-1.jpg
483
724
jennifer
https://usattorneys.com/wp-content/uploads/sites/2/2020/01/logo.svg
jennifer
2021-02-04 18:44:55
2021-02-04 18:44:56
Are Uber drivers required to go through any training before being hired?