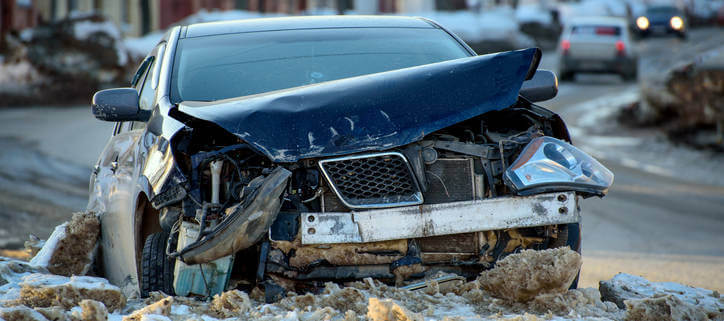 Baton Rouge, LA – Car insurance is a basic and required way for accident victims to receive some kind of protection against lawsuits and other losses. However, some of the largest expenses associated with a standard auto insurance policy may not cover all of these problems. A discussion with a personal injury lawyer is necessary to find out if a lawsuit is also recommended to recover costs associated with lost income and medical treatment. 
Liability and other forms of coverage
In Louisiana and most other states, the main thing that car insurance covers is liability after an accident. This means that the driver will be protected from lawsuits and other financial losses associated with a collision, especially if they are found to be at fault. Most standard policies will also cover up to several thousand dollars worth of property damage and bodily injuries. 
Drivers may also purchase policies that protect their vehicles from general collision damage, theft, and other forms of unpredictable losses. The driver will usually have to pay a larger amount for these additional kinds of coverage than for a standard liability policy with less coverage. 
Lawsuits against drivers and businesses
Whether the other drivers involved are insured or not, they can still be sued. As a practical matter their liability coverage may pay for some of these losses, or the person or business may have to pay out damages through other means and from other financial sources. If a person who causes an accident was driving a commercial truck or similar vehicle at the time of the accident, their employer will likely be responsible for any payments or financial losses associated with the collision. This is because companies are generally liable for the actions of their employees while they work. 
The total value of the lawsuit is contingent on the severity of the accident and related losses. For example, someone who requires only minor medical treatment and vehicle repairs will generally not receive as much money through damages as a person who can no longer walk or work as normal after their accident. This is because the losses associated with lost future income are much greater than short term medical treatment or property damage. 
Legal advice and injury cases
After an accident, the victim will ultimately have to consult with an injury lawyer to get more specific information about their potential damages and other related issues that are based on their collision. Bringing a lawsuit should be done with professional help and advice. 
Accident victims can receive help from an experienced firm
Miller, Hampton, and Hilgendorf is a firm that handles personal injury and accident cases in the Baton Rouge area. Anyone who is curious about filing a lawsuit and receiving compensation from an accident through a settlement agreement can contact the firm to discuss their personal situation. 
Firm contact info:
Miller, Hampton, and Hilgendorf
3960 Government St., Baton Rouge, LA 70806
225-343-2205
www.mlhlaw.com
https://accident.usattorneys.com/wp-content/uploads/sites/2/2021/01/iStock-934071018-1.jpg
483
724
brian
https://usattorneys.com/wp-content/uploads/sites/2/2020/01/logo.svg
brian
2021-01-30 11:30:50
2021-01-30 11:31:39
Baton Rouge insurance policies may not be sufficient after a serious collision