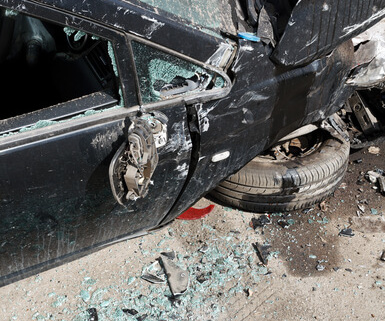 The Baton Rouge Police responded to a single vehicle crash that took the life of a 50 year old woman. 
Driver crashes into bridge with fatal results
The victim was driving on Oak Villa Boulevard near the 1500 block at about 3 am. Her 2011 Chevy Equinox hit a concrete barrier that was part of a small bridge on the street for unknown reasons. A sergeant from the Baton Rouge police confirmed that the woman was taken to a nearby hospital, but died a short time later from her injuries. 
The victim was a 50 year old woman who lived locally, but police did not have any more specific information about the cause of the car crash or her injuries. A full investigation was planned. 
Fatal accidents and wrongful death lawsuits
When someone dies in an accident, they are obviously not around to make insurance claims or bring lawsuits. However, the law recognizes this and provides various kinds of financial remedies through a special type of lawsuit. Each state has a slightly different wrongful death law. 
In Louisiana, there are a few different family members who can bring the lawsuit depending on the situation. First priority goes to the deceased person's spouse or children. If either of these parties are not available, then the person's parents can bring the case. If neither parents, spouses, or children are available, a brother or sister can bring the wrongful death action. Finally, the grandparents are the last kin who can bring the action if none of these other family members are available. 
Keep in mind that this is also a civil lawsuit, and any related criminal charges will be handled through a separate court system and not affect the outcome of the wrongful death case in civil court. 
Why should a family be concerned with bringing a wrongful death case?
When a family member dies, going into a law office or a courtroom is usually the last thing that is on a relative's mind. However, expenses that are associated with a death can often make this a necessity. Sometimes the victim is the primary earner in a family. Other times the added expenses of medical costs, funeral and burial expenses, and lost income can be too much to handle without some kind of help. Law firms who handle civil cases almost always work on a contingent fee for this reason. That means that they will be paid a portion of the amount paid out from the lawsuit rather than asking for an upfront payment. If they do not collect any money, the family does not owe them anything either. 
Get assistance from a personal injury lawyer
There are local injury attorneys in Baton Rouge who help clients after any kind of motor vehicle accident. To learn more, get in touch with:
Miller, Hampton, and Hilgendorf
3960 Government St., Baton Rouge, LA 70806
225-343-2205
www.mlhlaw.com
https://accident.usattorneys.com/wp-content/uploads/sites/2/2020/07/photodune-7599487-car-crashed-during-road-accident-xs.jpg
520
385
brian
https://usattorneys.com/wp-content/uploads/sites/2/2020/01/logo.svg
brian
2020-07-06 19:39:01
2020-07-22 18:56:27
Baton Rouge woman dies when her vehicle made contact with a concrete barrier