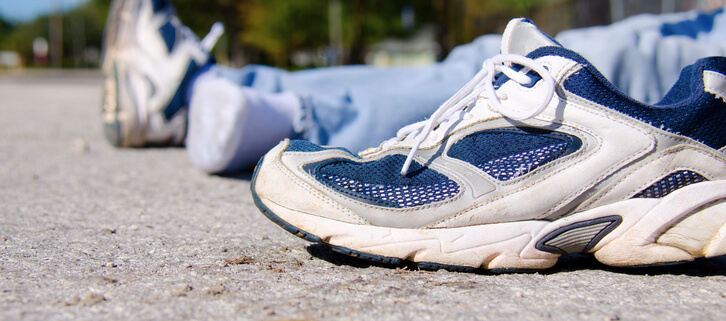 A tragic accident occurred back in April that resulted in the death of a 34-year-old male from Blackwood. Courier Post says Alex Ibbeken was struck by a box truck as it was backing up on the shoulder of the Black Horse Pike. After officials arrived, they transported Ibbeken to an area hospital where he was pronounced dead. Gloucester Township police did say that the driver of the box truck remained at the scene for questioning.
Although the box truck driver was not charged with any criminal offenses after the truck accident, officials were conducting an investigation that would later determine if any needed to be filed.
72-Year-Old Killed After Rear-Ending Tractor-Trailer in Camden
A month after that incident transpired, the Courier Post reported on another accident that happened that involved a pickup truck and a tractor-trailer. The news source says that on May 7th, a Philadelphia man who was traveling on Interstate 676 in Camden died after his pickup truck rear-ended a tractor-trailer. After officials arrived at the accident scene, they pronounced 72-year-old Steven Gaillard dead. The source said no criminal charges were filed against the driver at the time of reporting.
Were you involved in a truck collision in Camden County, NJ?
If you or a family member were involved in a crash with a truck in Camden County, NJ and you are uncertain as to how much you might be entitled to collect for the injuries you suffered, USAttorneys.com is here to help you locate an attorney in your area. If the truck driver was responsible for causing the accident, you may have a valid case against him/her and even their employer. In most cases, if a driver engages in an accident while performing work duties, their employer may be held responsible or partially responsible if the incident resulted in property damage, injuries, or death.
How much is my truck accident case worth?
A Camden County, NJ truck accident lawyer can assess your injuries/losses and determine what your case might be worth. It is worth noting that New Jersey follows a Comparative Negligence law which says that if you are partially responsible for the accident, your damages (i.e. money that serves as a form of relief) will be reduced by your percentage of fault. For example, if you had $20,000 in property damage and medical bills related to the injuries you suffered in the accident and your percentage of fault was determined to be 50%, you would only be entitled to $10,000.
In the event your percentage of fault is more than the other driver, then you are not entitled to collect compensation from the other driver's insurer. Now, if you would like to have an attorney provide you with an estimate for what your case is worth, contact USAttorneys.com today.
https://accident.usattorneys.com/wp-content/uploads/sites/2/2020/07/iStock-542827560.jpg
481
726
jennifer
https://usattorneys.com/wp-content/uploads/sites/2/2020/01/logo.svg
jennifer
2020-08-18 02:58:32
2020-08-18 03:01:28
Camden County, New Jersey, 34-Year-Old Man Killed After Being Hit by a Box Truck