Can an injured worker obtain workers' compensation benefits and file suit for damages?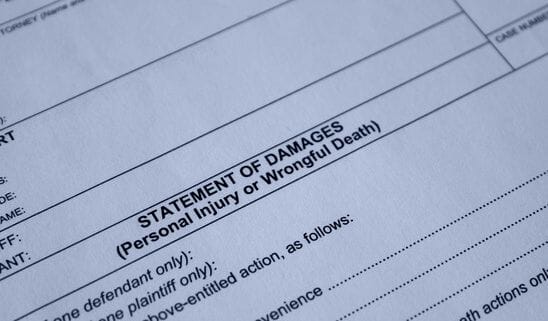 Cutler Bay, FL—Depending on the circumstances, yes, an individual may be entitled to collect both damages from a lawsuit settlement and workers' compensation benefits after suffering an injury in a work-related accident. Here's how it would work.
Collecting Workers' Compensation
Most employees in the State of Florida are covered by their employer's workers' compensation insurance with the exception of certain workers such as those who are self-employed. If an individual were to engage in an accident while at work or offsite and injuries were suffered, the employee would need to notify their employer within 30 days of their injuries.
After an employer has been made aware of an employee's injuries and a claim has been opened with their workers' comp insurance carrier, the employee may be entitled to collect the following benefits:
Medical benefits. Injured workers who qualify for workers' comp can undergo treatment for their work-related injuries at no cost to them so as long as it is provided by an authorized physician. This means doctor's visits, hospital visits, medication, and even physical therapy should all be paid for by the workers' compensation insurance carrier.
Indemnity benefits. Indemnity benefits, commonly referred to as wage replacement benefits are provided to employees who suffer injuries that prevent them from working. If an individual misses more than seven days of work, they generally qualify for indemnity benefits. The amount in which an injured worker can receive will depend on their physical limitations as well as how much they were earning prior to the work accident.
Individuals who have questions concerning their right to recover workers' comp benefits can contact Mario Trespalacios P.A. to speak with an experienced Cutler Bay, FL work injury lawyer.
Filing a Lawsuit After a Work Accident in Cutler Bay, FL
In addition to collecting workers' compensation benefits, an injured worker might also be entitled to recover damages if another party's negligence was responsible for causing them to sustain injuries. For example, if a worker suffered damages as a result of a machine malfunctioning, the manufacturer of the machine could be sued. In this particular type of case, a products liability lawsuit would need to be filed.
If an injured worker is successful at filing their civil lawsuit against the machine's manufacturer, they might receive compensation for the following:
Pain and suffering
Past and future medical expenses
Lost wages
Mental anguish
Loss of consortium
While injured workers may be entitled to recover wage replacement benefits from their employer's workers' comp insurance company, there may be other sources from which compensation can be recovered from. If an injured worker would like to receive a free case evaluation to find out what their case is worth, they are encouraged to contact Mario Trespalacios P.A. at 305-261-5800.
Mario Trespalacios P.A. is located at:
9495 SW 72 Street, Suite B-275
Miami, FL 33173
Phone: 305-261-5800
Website: www.mtpalegal.com
https://ez9fxy6vr4g.exactdn.com/wp-content/uploads/sites/2/2021/01/photodune-5025454-legal-form-for-filing-for-punitive-monetary-damages-xs-1.jpg?strip=all&lossy=1&quality=80&webp=80&ssl=1
365
548
jennifer
https://usattorneys.com/wp-content/uploads/sites/2/2020/01/logo.svg
jennifer
2021-08-05 17:34:36
2021-08-05 17:34:36
Can an injured worker obtain workers' compensation benefits and file suit for damages?