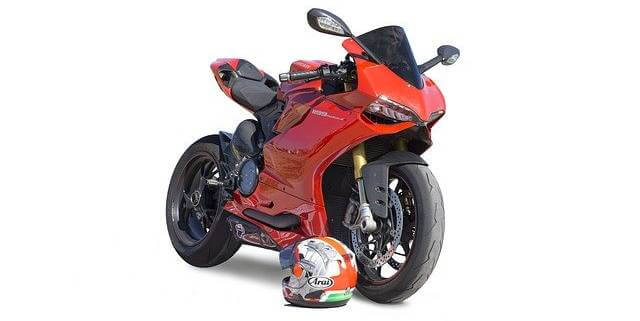 If a motorcyclist was involved in an accident in Chula Vista, CA, and they weren't wearing a helmet at the time, there is a chance it could impact the outcome of their case. According to CVC § 27803, all motorcycle riders and passengers are required to wear a helmet that complies with the U.S. Department of Transportation's guidelines.1 Therefore, if a rider neglected to wear their helmet and they suffered injuries the helmet could have potentially prevented, the party from which they are seeking compensation from may try and blame them for causing their own injuries.
How Negligence Plays a Role in Motorcycle Accident Cases
When one party attempts to recover compensation for the injuries they suffered in a motorcycle accident, whether they are filing an insurance claim or a personal injury lawsuit, they will be required to prove that the party was negligent. The fact is, before an insurance company is going to cover a claim, the adjuster will want to be sure their policyholder was liable for the accident. The same applies to personal injury cases. Before a judge will award a motorcycle accident victim damages, they will need to see that it was the other driver's negligence that caused the crash.
However, if a motorcyclist wasn't wearing a helmet, there is a good chance the other party or their insurer will point out that the rider was not following the law and that is why they suffered such severe injuries. Fortunately, even if a motorcyclist is found to be partially liable for their injuries, it doesn't bar them from recovering compensation from the other party.
California's Pure Comparative Fault Rule
Under California's pure comparative fault rule, an injured party is entitled to seek compensation from another party even if they are found to be 99% at fault. This means if the court decides that a motorcyclist rider's percentage of fault is 50% seeing that he/she wasn't wearing a helmet, the victim could still potentially recover compensation to cover things like medical expenses, lost income, and more.
Steps to Take After a Motorcycle Accident in Chula Vista, CA
Motorcycle accidents are among some of the worst types of accidents to transpire on U.S. roadways. If a rider is lucky enough to survive, there is a good chance they sustained severe injuries such as fractures or a traumatic brain injury (TBI). Because these injuries generally carry long-term effects and are costly to treat, it is important that a rider has a Chula Vista, CA motorcycle accident lawyer representing them and fighting for any amount of compensation they may be due.
If a rider was recently involved in a wreck in Chula Vista and would like to find out how much their case might be worth, they can contact the Law Offices of Bruce S. Meth to speak with a Chula Vista, CA motorcycle accident attorney to discuss this.
The Law Offices of Bruce S. Meth can be reached at:
Phone: (619) 691-8942
Email: [email protected]
Chula Vista Office
815 Third Ave., Ste. 115
Chula Vista, CA 91911
Mission Valley Office
1761 Hotel Court, Suite 250
San Diego, CA 92108
Website: www.attorneymeth.com
Source:
https://accident.usattorneys.com/wp-content/uploads/sites/2/2021/02/motorcycle-1269978_640.jpg
375
640
jennifer
https://usattorneys.com/wp-content/uploads/sites/2/2020/01/logo.svg
jennifer
2021-02-01 14:23:16
2021-02-01 14:23:16
Can helmet use affect the outcome of a motorcycle accident case in Chula Vista, California?