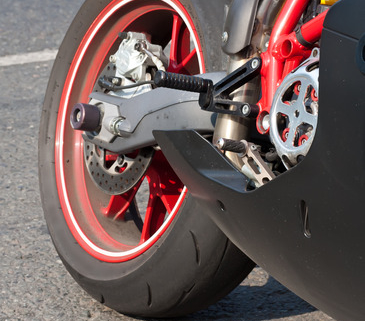 Motorized scooters have become increasingly popular among Chula Vista residents. When compared to standard passenger vehicles, scooters are less expensive and easier to maintain. However, the requirements for scooter operation are much stricter than for regular drivers, in part because of the lack of protection scooter drivers have in the event of an accident. 
The same way that motorcyclists, bicyclists, and pedestrians have a greater chance of suffering life-threatening injuries if hit by a car or truck, scooter drivers are also at risk of getting hurt or killed in the event of a crash. Earlier this year, a 66-year-old Chula Vista man was killed after a collision with a car threw him off his scooter. The accident took place on Interstate 805 in Otay Mesa just before 11 p.m. on April 15.  
According to a local news source, the man had been ejected from his Vectrix scooter after colliding with a Nissan which was being operated by a 22-year-old man. The scooter operator was pronounced dead on the scene. 
Authorities confirmed the Nissan driver was not hurt and cooperated with police after the crash. Police also stated that intoxication was not a factor in the accident. However, no further reports were issued to explain the underlying cause of the collision. 
Factors That Contribute to Scooter Accidents
Scooter accidents can happen for a number of reasons. Sometimes, a distracted car or truck driver may collide with a scooter operator after speeding, distraction, driving while under the influence, failing to come to a complete stop at a light or stop sign, failing to yield, and other reckless roadway practices. The scooter operator may also be engaged in unsafe driving behavior, such as speeding, driving along pedestrian sidewalks, or weaving between passenger cars. 
Regardless of the circumstances, it's important for scooter victims in Chula Vista to know that they can seek legal counsel after an accident to determine if they have a substantial case for compensation. 
How a Chula Vista Personal Injury Attorney Can Help Scooter Accident Victims
Although property damage can be recovered more easily by filing an insurance claim, if you sustained an injury in a scooter accident, you may have a viable case for additional compensation. You may be able to recover the cost of your medical bills, lost wages, and additional payment for general pain and suffering, such as for any emotional or mental trauma you have suffered that may have affected your quality of life. An experienced Chula Vista personal injury attorney, like Bruce S. Meth, can review your accident and let you know if you should move forward with a case against the negligent party responsible for your injuries. 
Don't wait until it's too late to file a case. Consult with a local personal injury attorney who can protect your rights and help you obtain justice today.
https://accident.usattorneys.com/wp-content/uploads/sites/2/2020/02/photodune-6561603-motorcycle-xs.jpg
548
365
tanyagonzalez84
https://usattorneys.com/wp-content/uploads/sites/2/2020/01/logo.svg
tanyagonzalez84
2020-09-06 18:01:13
2020-09-08 18:13:16
Chula Vista Man Killed in Scooter Accident