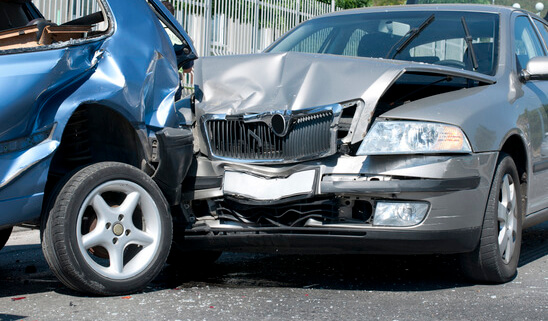 Boulder, CO – Accidents and associated injuries create huge costs and other issues for drivers in Colorado each year. One of the ways that the state tries to minimize these costs is through laws that encourage safety and attempt to minimize the chance of injuries. Colorado has a law that requires the use of seat belts while operating or riding in any motor vehicle. If a victim is harmed even while wearing a seat belt properly, they may be able to bring a civil case against the car manufacturer for defective safety features. 
The specifics of the state law
The legislature has said that drivers and front seat passengers in a motor vehicle must wear their seatbelts at all times. Children who are 15 years old or under must be secured while positioned anywhere in the vehicle. There are exceptions to this law for individuals who have health conditions that prevent them from wearing seat belts, as well as for vehicles that are not equipped with safety features due to federal transportation regulations. In most cases, law enforcement in Colorado will not stop a vehicle for not wearing a seatbelt alone. Citations will usually only be given out if the driver was initially pulled over for another driving offense. 
Manufacturer liability for improper safety operations
When considering safety features, it is important to realize that some injuries may not necessarily be the fault of another driver. Seat belts and other safety features can potentially malfunction, resulting in serious injuries. If this happens, the manufacturer can be sued for a defective product or improper design. Car manufacturers are supposed to test their vehicles for various problems that may occur during a collision. If one of these problems has been discovered after the vehicle has already entered the stream of commerce, there may be a recall to remove the defective parts from the market. However, the companies that produce and distribute products with these defects will be strictly liable for the damages in most cases as long as the product was being used for its intended purpose when the injury occurred. 
Considering a lawsuit and other measures
Lawsuits may be necessary after various kinds of accidents, but severe accidents that require hospitalization are usually costly enough to require legal action. This is because most auto insurance claims will only pay for vehicle damage and a few thousand dollars worth of liability coverage. Extensive medical treatment and lost wages can often be much more expensive. 
Exploring legal options after an accident
USAttorneys.com contains listings of lawyers in every state divided by their practice area. Anyone who is thinking about filing a lawsuit or getting legal advice can use the directory to speak with a licensed professional in Boulder or any other part of Colorado. 
https://accident.usattorneys.com/wp-content/uploads/sites/2/2020/10/photodune-3605526-two-cars-crashed-xs.jpg
364
548
brian
https://usattorneys.com/wp-content/uploads/sites/2/2020/01/logo.svg
brian
2020-10-13 07:32:57
2020-10-13 07:35:48
Colorado drivers are required to wear seat belts to minimize injuries