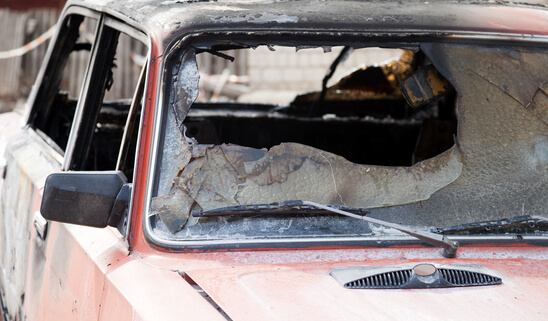 Highway collisions often cause major traffic delays and other inconveniences. However, only the people actually involved in the accident have the option of bringing a civil lawsuit against the driver who hit them. 
Local news for Columbia, South Carolina issued a report related to a closure of a major highway due to a motor vehicle accident in the area. 
Highway 20 shuts down for two hours after multiple cars crash into each other
The situation began on a Friday morning on Interstate Highway 20 eastbound. A section of the highway that goes through the city of Columbia was shut down due to a major accident. Police in the area reported that a multiple vehicle crash occurred just before 9 am near mile marker 68. This is where I-20 meets with Highway 215. 
Rescue workers confirmed that one person was ejected from a vehicle due to the impact. They did not have any specific information about that person's condition or where they were being treated. The interstate was reopened just under two hours later. 
Photos from the area showed multiple trucks and cars backed up in traffic on the highway for several miles. Local law enforcement would be conducting a full investigation. 
Determining liability in a multiple car crash
Most states now have negligence laws that allow fault in a lawsuit related to a motor vehicle crash to be divided between all parties involved. This is called comparative negligence and it allows each driver to receive a portion of fault, and the amount that they can collect from the others is reduced accordingly. An older doctrine called contributory negligence did not allow a plaintiff who was even slightly at fault to recover.
South Carolina's negligence law allows a plaintiff to recover in any situation where their fault is found to be less than the person or business that they are suing. This is a modified form of the contributory negligence doctrine. The jury will often determine levels of fault during their final decision as part of a factual inquiry based on evidence that was presented earlier during the trial. 
Getting advice from the right professional
Because negligence laws can become complex in situations where multiple parties have been sued, it is important to only trust an experienced personal injury lawyer with your representation. Your attorney should be licensed and in good standing. They should have also handled many other cases and trials that are related to the same area of practice.  
Find out if you need to sue the person responsible for your losses
There are attorneys who can assist you with the process to get payments for your injuries and losses after a car crash, including medical treatment. To start learning more about whether a civil lawsuit is right for you, contact:
1116 Blanding St., #3A, Columbia, SC 29201
888-254-8573
louthianlaw.com
https://accident.usattorneys.com/wp-content/uploads/sites/2/2020/08/photodune-13918669-fire-burnt-car-vehicle-xs.jpg
365
548
brian
https://usattorneys.com/wp-content/uploads/sites/2/2020/01/logo.svg
brian
2020-08-15 13:51:04
2020-08-15 13:52:36
Columbia highway is shut down after a driver is ejected from their car