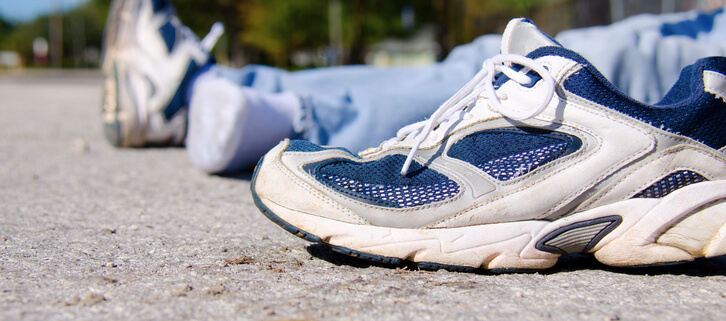 The Columbia Police Department was doing their preliminary investigation related to a motor vehicle crash that killed one pedestrian in South Carolina.
The incident happened on Interstate Highway 20 at the Clemson Road exit. Police arrived at the scene right around 9:30 pm. 
Columbia's traffic safety unit confirmed that they found a deceased pedestrian at the scene of a motor vehicle accident. They were not able to confirm the identity of the victim or any other details at the time of the initial report. The Richland County Coroner's office said that they would assist with an autopsy and a full investigation. 
No other details about the cause of the accident or other individuals involved were available at the time of the news report. 
What should be done immediately after an accident involving a pedestrian?
It is important to contact the police or local fire department if it appears that someone has been hurt after an accident involving your vehicle. It is a crime to leave the scene of any accident without at least making contact with the others involved. In most cases, the local police should be contacted as well if it appears that there is any significant property damage or injuries to anyone involved.
It is important to tell your insurance provider as soon as realistically possible after an accident. This is usually required under auto insurance policies, and they can choose to penalize you in various ways, including dropped coverage, if your accident is not reported. Unfortunately, insurance costs can go up after an accident, especially for drivers who have a history of multiple accidents or traffic violations. 
The format of a personal injury lawsuit
When you have been involved in an accident that caused significant losses related to either property damage, injuries that require medical treatment, or both, it is important to get legal help. Personal injury attorneys focus their practice on bringing lawsuits against individuals and businesses who harm others. The cases they file help victims receive payment for hospital bills, lost wages, property repairs, and other expenses that can be tied to the accident.
For your lawyer to prevail, they will have to prove the four elements of negligence. This means that the driver or person responsible must have violated their standard duty of care on the road, caused harm or injuries to you, and the resulting problems had a monetary cost associated with them. Figuring out the total costs and losses associated with an accident is important, as some victims can require thousands or millions of dollars worth of medical treatment.  
Talk with an injury attorney in Columbia
There are local lawyers in South Carolina who are available to assist you with a civil injury case. To learn more about this process, contact:
1116 Blanding St., #3A, Columbia, SC 29201
888-254-8573
louthianlaw.com
https://accident.usattorneys.com/wp-content/uploads/sites/2/2020/07/iStock-542827560.jpg
481
726
brian
https://usattorneys.com/wp-content/uploads/sites/2/2020/01/logo.svg
brian
2020-07-30 13:18:40
2020-07-30 13:21:49
Columbia pedestrian is killed on a local highway