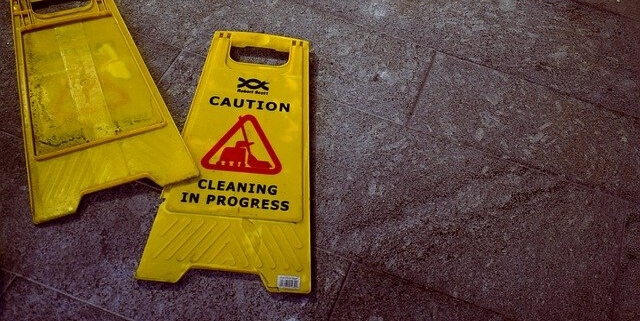 If an individual slips and falls on someone else's property in Columbia, SC and suffers an injury, he/she is likely wondering whether the owner or operator of the premises can be held liable for covering their medical expenses. In some cases, the owner or operator of the property can be held accountable, however, civil action may be limited if the individual who suffered an injury was trespassing at the time of the accident or their negligence contributed to it occurring.
The best way to find out if a property owner/operator can be held liable for compensating someone who slips and falls on their property is to contact a Columbia, SC personal injury lawyer. Louthian Law Firm, P.A. is a personal injury law firm located in Columbia, SC that can help anyone who has been involved in a slip and fall accident understand the legal remedies that might be available to them.
Understanding South Carolina's Personal Injury Laws
Property owners such as those who own a store, salon, boutique, public property, nursing home, etc. all owe those who are permitted to enter the premises a duty of care. This means the premises must be safe and free from any hazards that could harm anyone who enters the premises. When an owner or operator fails to maintain their property which results in someone slipping and falling, a civil lawsuit could be filed against them for damages.
Some of the damages a victim might seek from the property owner/operator include:
Past and future medical expenses. These costs are typically higher if the individual suffered a serious injury.
Lost income
Caretaking expenses
Disfigurement
Emotional distress
Disability
Now, there are two important personal injury laws that can impact a slip and fall case. The first is the statute of limitations. According to S.C. Ann. Code §15-3-530, slip and fall accident victims generally only have three years from the date of the incident to take legal action against the property owner/operator. After the three years have passed, meaning the statute of limitations has expired, they may no longer have a viable claim.
The second law victims must be aware of is South Carolina's comparative negligence law. The law states that if a victim is less than 50% at fault for causing the incident, their damages, given any are awarded, shall be reduced by their percentage of fault. For example, if a victim was awarded $50,000, and it was determined that their percentage of fault was 10%, their damages would be reduced by $5,000.
Now, if an individual or their family member was recently involved in a slip and fall accident and needs to find out if they have a valid case against a property/owner operator, they can contact Louthian Law Firm, P.A. to speak with a Columbia, SC personal injury attorney.
Louthian Law Firm, P.A. can be reached at:
1116 Blanding Street, #3A
Columbia, SC 29201
Phone: 888-316-9040
Website: www.louthianlaw.com
https://accident.usattorneys.com/wp-content/uploads/sites/2/2020/10/hse-3464155_640.jpg
399
640
jennifer
https://usattorneys.com/wp-content/uploads/sites/2/2020/01/logo.svg
jennifer
2020-10-15 16:56:06
2020-10-15 16:56:06
Columbia, South Carolina, Who is liable in a slip and fall accident?