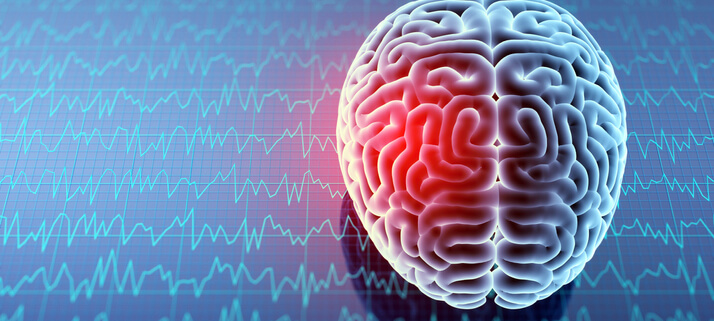 Texas – December 15, 2020
Accidents involving tractor trailer trucks cause catastrophic personal injury and property damage, leaving individuals to undergo significant life changes and experience devastating loss of loved ones.  The ability to pursue compensation to address the changes to a victim's life can be undertaken successfully with the assistance of seasoned Texas truck accident lawyers.
Common truck accident injury.
The size discrepancy between and 18 wheeler upwards of 80,000 pounds to that of a passenger vehicle can cause severe damage, even when impact occurs at slow speeds.  Truck accidents commonly leave injuries that include:
Traumatic brain injury ranging from mild concussions to short and long term coma status. Impacts cause damage to head, skull, and brain due to significant blunt force trauma.
Spinal cord damage occurs in whiplash scenarios, often dismissed as minor neck pain. Damage to nerves in the spine and neck can result in severe pain, long term mobility problems and the possibility if paralysis.
Loss of limbs through crush injuries upon impact.
Fault.
Texas lawsuits are built upon negligence, and settlements are based on the degree of fault exhibited to cause injuries and damages that result from an accident.  Multiple parties can be named in lawsuits: the trucking company when they fail to maintain trucks, drivers if they are negligent with "hours of service" requirements, or distracted driving actions, and employees who are responsible for cargo loads, as well as manufacturers who provide defective parts to companies that may have caused the accident.  An experienced personal injury attorney can distinguish who may be named as a party after reviewing preliminary evidence from the accident scene.
Insurance.
Texas is a "fault state" which means that the party found to be responsible for the accident will have to compensate the other party involved in the accident.  Damages covered include medical bills, lost wages, property damages.  Depending on the extent of damage to property, or injuries sustained by a person in an accident, the minimum insurance limits might not cover the whole recovery amount.  Texas utilizes the 51% rule, whereby an injured person can be up to 50% responsible for an accident and still collect damages in a Texas personal injury claim but if you were more than 51% responsible for the accident, you are not able to recover compensation for your accident expenses.  Consultation with an attorney is helpful regarding the assessment of damages.
Hire an attorney.
Truck accident attorneys can assist in determining the percentage of fault, with the assistance of  professionals who have reviewed police reports, witness reports, car damages, roadway marks and other factors present at the time of the accident.  The Cooper Law Firm has the resources to move forward toward a proper insurance settlement, or court award that is unique to each truck accident case.
Cooper Law Firm
Mailing Address: P.O. Box 2222
Longview, TX 75606
Physical Address: 501 N Third St,
Longview, TX 75601
Telephone ; (903) 297-0037
Toll-Free: 1-855-297-HURT (4878)
Facsimile: (903) 236-0035
Sources:
https://www.statista.com/statistics/191544/fatal-large-truck-crashes-in-the-us/
https://www.tdi.texas.gov/consumer/auto-insurance.html
https://statutes.capitol.texas.gov/Docs/TN/htm/TN.601.htm#601.051
https://statutes.capitol.texas.gov/Docs/SDocs/CIVILPRACTICEANDREMEDIESCODE.pdf
https://accident.usattorneys.com/wp-content/uploads/sites/2/2020/06/iStock-938046810.jpg
490
714
nora
https://usattorneys.com/wp-content/uploads/sites/2/2020/01/logo.svg
nora
2021-01-27 06:49:49
2021-01-27 06:51:25
Common catastrophic injuries resulting from truck accidents in Longview Texas.