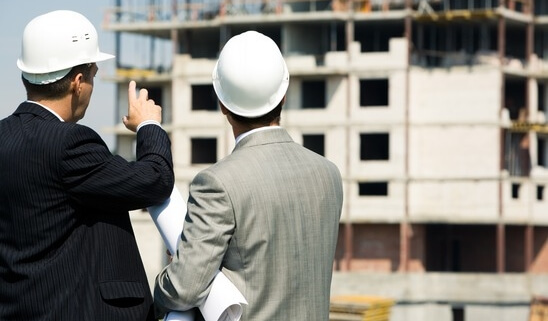 Philadelphia, PA – People who work in some occupations are much more likely to suffer job related injuries than others. Construction work and similar types of manual labor are among the most dangerous jobs in America. Data and information from incidents in this field has shown that hundreds of construction workers die on average each year. Some of the most common causes of accidents include large falling objects, electrical problems, and workers falling from the top of structures. When a construction worker is hurt, they have the option of bringing a lawsuit against their employer and other entities who may be responsible for the incident. There is also a process for workers compensation claims, which will give the worker their lost wages while they receive treatment and recover. 
Personal injury lawsuits against those responsible 
Most injury cases are filed as negligence lawsuits against the person or business who caused the accident. Negligence is the legal term for when an entity breaches its standard duty of care and causes various forms of harm. This can happen in various ways on construction sites. For example, a violation of a safety regulation may be clear evidence of negligence if an injury was directly related to this violation. 
As a general rule, employers will also bear some responsibility when workers are hurt during their routine job duties. It is common for the employer to be attached as a defendant in these kinds of lawsuits, even if others such as subcontractors are named in the lawsuit as well. The plaintiff must show that each defendant engaged in behavior that meets the four elements of negligence. These are a relevant duty of care, a breach of that same duty, actual and proximate causation, and damages. If even one element is missing, the plaintiff will not prevail. Because negligence lawsuits and calculating financial losses can become complex, it is important for victims to retain an experienced personal injury attorney who has handled many negligence cases over the years. 
Determining the amount of available damages
Accident victims bring civil lawsuits because they are concerned about paying for things such as medical treatment and hospitalization, property damage, and dealing with lost wages and income. An injury attorney will add up all of these losses as economic damages and argue that the defendant should have to pay for them through a settlement or after a jury trial. Damages generally tend to increase as injuries become more severe. 
Getting more information from an accident firm
There are some local attorneys in the Philadelphia area who focus on assisting workers after their work related accidents. PhillyLaw is committed to helping people injured on construction sites in the area. 
Firm contact info:
2021 Locust St., Philadelphia, PA 19103
215-515-2050
www.phillylaw.com
https://accident.usattorneys.com/wp-content/uploads/sites/2/2021/01/photodune-352724-construction-xs.jpg
365
548
brian
https://usattorneys.com/wp-content/uploads/sites/2/2020/01/logo.svg
brian
2021-01-14 09:46:05
2021-01-14 09:46:05
Construction workers in Philadelphia can be hurt on the job