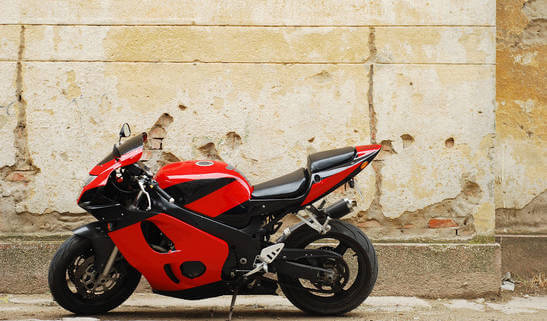 For most motorcyclists, there are few things as exciting and thrilling as riding through the roads and highways of beautiful Minnesota. For some it's a hobby while for others it's a way of life. Regardless of whether you tend to ride bikes every once in a while, or every day, the potential for and the frequency of motorcycle accidents in the state is much higher as a motorcyclist. Although car accidents can be catastrophic and traumatic, motorcycle accidents are known to be some of the most dangerous and fatal. If you have been personally affected by a motorcycle accident, we recommend reaching out to a motorcycle injury attorney in Minnesota.
Motorcycle Accidents: The Effects and Its Everlasting Repercussions
Motorcyclists are much more likely to experience accidents than car drivers as they are more susceptible to weather, road conditions and distracted automobile drivers. Given the lack of physical protection and their vulnerable positioning, motorcyclists are more likely to suffer acute and sometimes fatal injuries. According to the Insurance Information Institute, "In 2018, motorcyclists were 27 times more likely than passenger car occupants to die in a car crash per vehicle miles traveled. Economic costs include lost productivity, medical costs, legal and court costs, emergency medical service (EMS) costs, insurance administration costs, congestion costs (including travel delay and other costs), property damage, and workplace losses." Motorcycle accident cases tend to be handled differently depending on the state you are in, and the traffic laws and general regulations. In the case of Minnesota, sometimes motorcycles are treated like motor vehicles in terms of rights-of-way and rules of the road, and other times not, in terms of insurance and no-fault benefits. This is why you need an experienced and knowledgeable motorcycle accident attorney who can handle your case with the aggressiveness and determination needed and who is well informed when it comes to traffic and personal injury laws in the state.
How Can a Motorcycle Accident Lawyer Assist You?
Whenever it comes to acquiring legal representation after a motorcycle accident, it's important to know exactly how a personal injury attorney is able to help you amidst such serious circumstances. According to Balance Careers, "Personal injury lawyers help plaintiffs receive compensation for their losses, including loss of earning capacity due to an inability to work, pain and suffering, reasonable medical expenses, both present and expected, emotional distress, loss of consortium or companionship, and legal costs and attorney fees. They also work to safeguard clients from being victimized by insurance companies and the legal system." If you or someone you know has recently experienced motorcycle accident, we recommend reaching out to Halunen Law at (612) 260-5383 to schedule a consultation.
https://accident.usattorneys.com/wp-content/uploads/sites/2/2021/02/photodune-2078378-motorcycle-xs.jpg
366
547
lizgracep
https://usattorneys.com/wp-content/uploads/sites/2/2020/01/logo.svg
lizgracep
2021-02-04 10:57:39
2021-02-04 10:57:39
Consult a Personal Injury Attorney After a Motorcycle Accident in Minnesota