Criminal hit-and-run felony vs. misdemeanor charges in San Diego?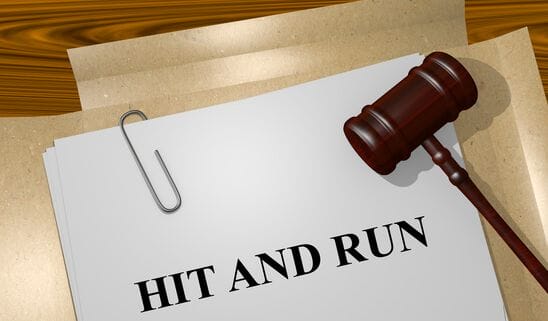 California – July 22, 2022
The National Highway Traffic Safety Administration's report from 2020 revealed that there were 2,564 fatalities in crashes involving hit-and-run drivers which is an increase of 26 percent from 2,037 in 2019.
Out of the 6,516 pedestrian fatalities, 1,582 (24%) were involved in hit-and-run crashes in 2020.
Of the 938 pedal-cyclist fatalities, 202 (22%) were involved in hit-and-run crashes in 2020.
When fatal injury occurs, the likelihood of lesser charges is less probable and surviving loved ones may ask themselves "Where can I find attorneys near me?" when they need assistance recovering compensation to address hit-and-run harms, or for expedited access to insurance funds for funeral and burial costs due to fatal injury.
Criminal hit-and-run.
Hit-and-run is a criminal offense in California, resulting in misdemeanor and felony charges depending on the damages to person, or property. When death occurs, the chances of the highest criminal charges for hit-and-run are possible, coupled with any confirmation of drug, or alcohol involvement while driving. An accident attorney can assist with legal actions in catastrophic cases of hit-and-run in San Diego.
Felony vs. misdemeanor.
Felony hit-and-run charges are more serious and carry penalties that may include jail time and greater monetary costs and are filed when bodily injury occurs.  Misdemeanor charges might be void of jail time unless a driver had multiple violations of law or past hit-and-run convictions.
Car Insurance and liability covers some payment of awards.
The restitution is usually a lot lower in misdemeanor hit-and-run cases and insurance companies may pick up the costs when the property damage is minimal. Insurance companies are less likely to work with negligent drivers to cover costs to victims when felony charges are garnered.  California law requires that drivers have a way to cover costs related to damages or injuries caused in car accidents. Purchasing liability car insurance is the simplest and most common way people choose to meet this requirement.
The minimum amount of liability insurance drivers must have on a policy is:
$15,000 for injury/death to one person.
$30,000 for injury/death to more than one person.
$5,000 for damage to property.
Fault, time to file and compensation.
An accident victim, or their family in the case of wrongful death, can bring a claim against the responsible party before filing a claim against their own no-fault insurance, and there is a two year time period to file a suit after an accident. Damages in wrongful death and personal injury cases may include medical bills, future care, compensation loss, pain and suffering and loss of companionship, as well as funeral and burial expenses.
Seek legal counsel.
If you, or someone you love is injured, or dies as a result of a hit-and-run car accident, contact an experienced attorney at the Law Offices of Jeffrey E. Estes & Associates. They can be instrumental in the financial recovery necessary to address personal injury and damages within the designated statute of limitations.
Jeffrey E. Estes & Associates, a Professional Law Corporation
501 West Broadway, Suite 1650
San Diego, CA 92101
Phone: 619-233-8021
Fax: 619-233-3730
Sources:
https://ez9fxy6vr4g.exactdn.com/wp-content/uploads/sites/2/2020/08/photodune-13498253-hit-and-run-concept-xs.jpg?strip=all&lossy=1&quality=80&webp=80&ssl=1
365
548
nora
https://usattorneys.com/wp-content/uploads/sites/2/2020/01/logo.svg
nora
2022-07-23 14:02:34
2022-07-23 14:02:35
Criminal hit-and-run felony vs. misdemeanor charges in San Diego?