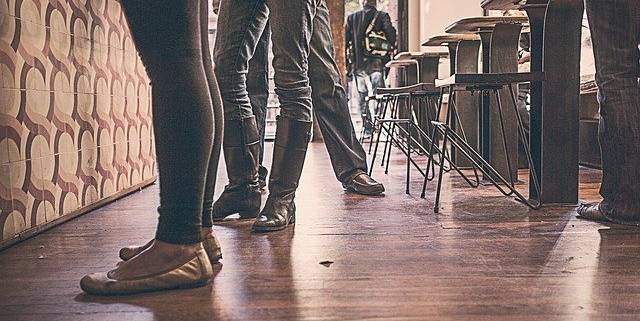 A slip and fall accident can occur on any property, both public and private. A person could trip over a crack in the sidewalk or slip over a spilled substance while shopping at a store. While some slip and fall accidents occur on account of an individual's negligent behavior, others occur as a result of a property owner's carelessness. It is important for a slip and fall accident victim to be able to decipher what caused their incident as this could determine whether or not they are entitled to recover compensation for any injuries they may have suffered.
Places where slip and fall accidents are most common
Although slip and fall incidents can happen anywhere, there are a few places personal injury attorneys see these types of incidents occurring more frequently. Some of these include:
Nursing Homes
 Each year, it is estimated that millions of older individuals aged 65 and older fall.1 The Centers for Disease Control and Prevention (CDC) also cites that one out of five falls that occur result in a serious injury or head injury. Falls are more common among the elderly, particularly those who live in nursing homes as many residents experience difficulty with walking and balance, and often take medication that interferes with their stability.
Although nursing home staff members are expected to monitor and assist residents to prevent falls from occurring, many homes are understaffed, which results in fewer workers being available to tend to resident needs. This, in turn, can lead to residents attempting to walk on their own or putting themselves in risky situations that increase their chances of falling.
Grocery Stores
Grocery stores are another place where slip and fall incidents tend to often occur. A shopper might trip over a rolled-up rug or slip over a substance that was not cleaned up by employees.
At Work
Certain work environments are much riskier to work in than others. The construction field along with the restaurant industry are two examples of workplaces where falls occur most often.
Restaurants
It isn't uncommon for a restaurant floor to become slippery as drinks are often spilled. In addition, restaurants often have dim lighting which makes it harder for both workers and guests to maneuver safely without tripping over a carpet or slipping on a wet floor.
Sidewalks
Slip and fall accidents also occur on sidewalks, generally those that are not repaired or maintained. Sidewalks that are left in poor condition might be uneven or have cracks that make a person more susceptible to tripping and falling.
How does a slip and fall accident victim know when they have a case against a property owner in Daytona Beach, FL?
A slip and fall accident may have a viable case against a property owner if they can show the following elements exist:
The property owner owed them a duty of care.
The property owner breached that duty.
The individual suffered injuries.
The injuries were a direct result of the property owner's negligence.
If a slip and fall accident victim in Daytona Beach would like to receive a case evaluation to determine if they can bring a claim against a property owner and potentially recover compensation for their pain and suffering, lost wages, medical expenses, and more, they can contact Pappas and Russell, P.A. The Daytona Beach, FL personal injury lawyers at Pappas and Russell, P.A. can review the details of the incident and decide what legal remedies are available to the victim.
Pappas and Russell, P.A. is located at:
213 Silver Beach Avenue
Daytona Beach, FL 32118
Phone: 386-254-2941
Website: www.pappasrussell.com
Source:
https://accident.usattorneys.com/wp-content/uploads/sites/2/2021/01/bar-238509_640.jpg
426
640
jennifer
https://usattorneys.com/wp-content/uploads/sites/2/2020/01/logo.svg
jennifer
2021-01-29 16:36:54
2021-01-29 16:36:54
Daytona Beach, Florida, Where can slip and fall accidents occur?