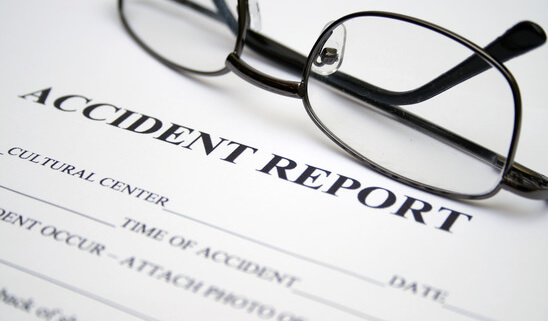 Texas – December 30, 2020
Truckers are often supported by their trucking companies unlimited resources and legal departments who are experienced at defending tractor trailer truck accident claims.  This access to industry trained legal counsel may give drivers an unfair advantage against truck accident victims who experience personal injury harms, property loss and wrongful death, in some cases.  Consult with a truck accident attorney for guidance on how to proceed with a successful personal injury claim.
Necessary documentation for case support.
Legal counsel can explain the importance of support documents to assure full compensation to cover the costs related to harmful losses and changes to lifestyles caused by a truck accident.  Evidence may be the key to a fault determination and includes:
Police reports which should be collected at the scene if victims are able to receive one from an officer on site, or after filing an accident report with the police department, or department of motor vehicles.
Medical and hospital reports should be collected after drivers are examined to make certain they have not sustained internal injury when it may not be obvious.
Driver and company reports to include maintenance records, bills of lading, driver logs and satellite information.
Pictures of physical evidence at the scene of the accident to include road conditions, cargo loads, and condition of vehicles.
Witness statements by recording if possible. Or written statements post-accident at the request of legal counsel.
Truck accident attorneys in Texas will work with investigators, experts and reconstruction specialists who may be able to demonstrate the percentages of fault that falls upon each driver after an accident.
Insurance coverage requirement.
The United States Department of Transportation, 49 C.F.R. part 387, subpart A, assures insurance coverage in an amount equivalent to the minimum levels of financial responsibility set forth in those regulations. Deviations from these rules may strengthen a truck accident attorney's case for negligence based on driver, or trucking company actions. The state of Texas requires a tractor trailer truck to carry a much higher minimum liability insurance policy than a passenger vehicle to cover the extent of catastrophic damage costs. Economic and non-economic damage awards are based on degrees of fault in the State of Texas and the 51% rule is utilized to determine a settlement value. A personal injury attorney can explain how the Texas "modified comparative negligence" rule will impact a case outcome.
Seek legal counsel.
A legal professional may help to mediate settlement amounts with insurance companies for damages. Legal action may be the only way to remedy any loss to a victim of a trucking accident. Trucking accidents are complex and often require involved research by legal professionals at Cooper Law Firm to determine percentages of fault that will directly impact the amount of compensation an accident victim will be entitled to.
Cooper Law Firm
Mailing Address: P.O. Box 2222
Longview, TX 75606
Physical Address: 501 N Third St,
Longview, TX 75601
Telephone ; (903) 297-0037
Toll-Free: 1-855-297-HURT (4878)
Facsimile: (903) 236-0035
Sources:
https://www.txdot.gov/inside-txdot/division/traffic/law-enforcement/crash-records.html
https://www.fmcsa.dot.gov/safety/data-and-statistics/large-truck-and-bus-crash-facts
https://www.tdi.texas.gov/consumer/auto-insurance.html
https://statutes.capitol.texas.gov/Docs/TN/htm/TN.601.htm#601.051
https://statutes.capitol.texas.gov/Docs/SDocs/CIVILPRACTICEANDREMEDIESCODE.pdf
https://accident.usattorneys.com/wp-content/uploads/sites/2/2020/12/photodune-2000018-accident-report-xs.jpg
365
548
nora
https://usattorneys.com/wp-content/uploads/sites/2/2020/01/logo.svg
nora
2021-01-27 08:54:02
2021-01-27 08:58:34
Documentation that will support a damage valuation after a Texas trucking accident.