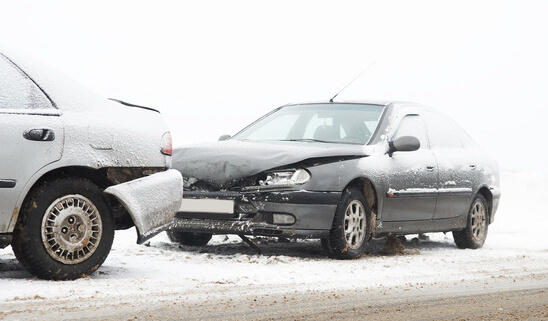 New London, CT – People often need immediate guidance after an accident due to medical costs, the insurance process, and the complexities of the legal system. While drivers are generally required to contact their insurance company and local law enforcement immediately after a collision, the decision to choose an injury attorney is also important. The lawyer can help the client receive an appropriate amount of compensation that will cover their financial losses such as medical bills and missed time from work. 
The aftermath of a collision
Car accidents may require immediate assistance at the scene, especially if there is severe property damage or people involved need medical attention. Drivers should report the accident to the local authorities immediately and notify their insurance company as soon as it is safe to do so. Failing to report the accident or attempting to leave the scene can result in additional problems for any driver involved who does not follow these rules. 
If it is feasible to do so at the accident scene, it is helpful to take pictures, speak with witnesses, and gather other forms of evidence. All of these items may be used later during the lawsuit or for insurance purposes. Documenting the accident thoroughly will preserve this evidence and help give the person the best chance of winning their case.  
Insurance claims
The driver should do as instructed by their insurance company following the collision. Depending on the specifics of the policy, the driver may be eligible for funds related to their crash, and these amounts can vary greatly depending on the severity of the accident. Drivers also must generally pay a deductible out of pocket before their provider will start to cover vehicle damage. There may be limits to the dollar amounts covered for medical treatment as well. 
Injury attorney lawyers and lawsuits
Some accident victims may find that the insurance process is insufficient to cover all of their medical treatment or other losses. These people are most likely to resort to the legal process to get help. A licensed attorney in the state can speak with the person about their situation and recommend a course of action. A civil lawsuit can potentially result in a large amount of damages available to the victim if they were seriously hurt and the incident affected their life in significant ways.  
Speaking with a local accident attorney
There are lawyers in the New London area who can assist accident victims with their civil cases and other related issues from the initial consultation to the conclusion of the lawsuit. Holth and Kollman focus on personal injury law, motor vehicle accident lawsuits, and providing clients with professional advice. 
Firm contact info:
58 Huntington Street, New London, CT 06320
860-447-0331
https://accident.usattorneys.com/wp-content/uploads/sites/2/2021/01/photodune-1306043-car-crash-accident-xs.jpg
364
548
brian
https://usattorneys.com/wp-content/uploads/sites/2/2020/01/logo.svg
brian
2021-01-06 07:39:32
2021-01-06 07:40:11
Drivers involved in an accident in the New London area should follow important steps to help their case