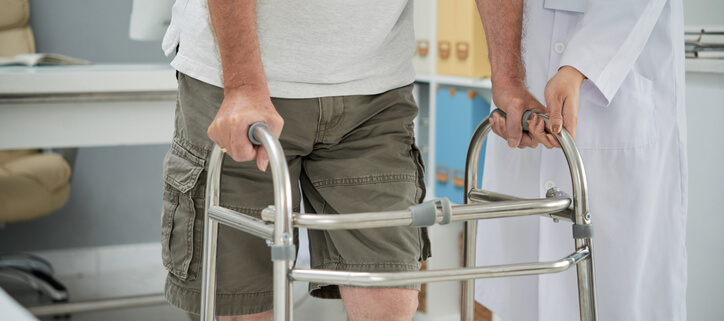 Camden, NJ – Aside from the emotional pain and stress that a sudden accident can cause for a victim and their family, there are also very serious financial consequences when a person is injured and may not be able to work, or requires extensive medical treatment. The legal process can be used to compensate victims for both their tangible losses tied to treatment and other expenses, as well non-economic losses tied to pain, trauma, and suffering. Personal injury law is the practice area of lawyers who focus on advocating on their client's behalf to recover a settlement agreement or jury verdict that will compensate victims adequately. 
Personal injury law and damages
Most accident cases are filed by personal injury attorneys who attempt to receive compensation as a remedy for their clients. The term for these types of compensation in an injury case is commonly referred to as damages. A lawyer will try to summarize all of the losses that were directly caused by an accident, and then argue that the person or business responsible for the injuries should have to pay for all of these costs. 
New Jersey law allows victims in Camden and other cities to receive both economic and non-economic damages after accident cases. Economic damages usually consist of a summary of medical treatment and care, lost income and wages, property damage and repairs, and related quantifiable losses. Non-economic damages are more difficult to estimate, but the victim's attorney can argue that all factors which contribute to a reduction in their quality of life should be considered. 
Finding the right accident lawyer and the best chance at success
When a client chooses a lawyer, it is important for only an experienced and reputable individual or firm to handle the case. Conrad J. Benedetto has been involved in a number of important cases over the course of his career, which has spanned almost four decades. He is available to provide guidance to clients in the Camden area. 
Some of these highlights include a settlement for approximately $800 million related to the Las Vegas mass shooting incident that received major input from Benedetto. Another settlement for over $660 million involved Benedetto's work on the water contamination issues in Flint, Michigan. Other major accident victim cases for the firm included work in federal court on behalf of survivors of the Marjory Stoneman Douglas shooting in Parkland, FL and the Pulse Nightclub shooting in Orlando, FL. The Law Offices of Conrad J. Benedetto also assisted residents in Paulsboro Township, New Jersey with their case against a company that was responsible for a derailed train that caused a large chemical leak. That case ended in a settlement as well.    
Firm contact info: 
112 Haddontowne Ct, Cherry Hill, NJ 08034
856-500-2727
https://accident.usattorneys.com/wp-content/uploads/sites/2/2020/11/iStock-940023188.jpg
483
724
brian
https://usattorneys.com/wp-content/uploads/sites/2/2020/01/logo.svg
brian
2020-11-30 15:22:44
2020-11-30 15:25:33
Experienced accident lawyers can argue for substantial damages in Camden