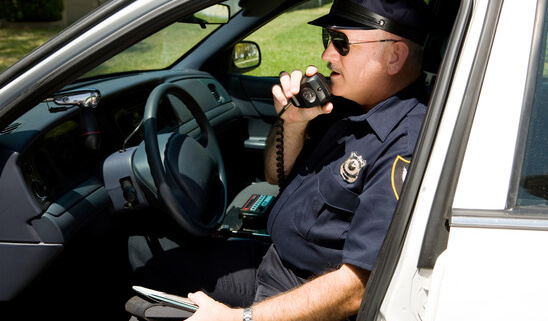 On September 3rd, at around 2:00 p.m., Florida Highway Patrol troopers arrived at the scene of an accident in Okaloosa County involving a sedan and another car. Officials say the sedan struck the other vehicle near the intersection of SR-293 and Legendary Marina Drive after that vehicle stopped due to a traffic backup, according to WJHG. The source says the driver and passenger of the sedan both from Montgomery, AL, had to be transported to a hospital in Destin as they both suffered minor injuries. The passenger of the vehicle was eight months pregnant.
After the collision, officials began taking inventory of the sedan and that is when they came across approximately $2,000 worth of items from Bath and Body Works along with an anti-theft device remover. After discovering the items, FHP troopers contacted deputies with the Okaloosa County Sheriff's Office who informed them that they had been actively investigating a theft at a Bath and Body Works. After surveying the items, deputies confirmed with FHP troopers that several of the items discovered in the sedan matched the description of those that were stolen.
Officials believe some of the items "could be linked to a string of thefts at various Bath and Body Works locations." Deputies with the Okaloosa County Sheriff's Office then seized the items began conducting an investigation into the matter.
Were you involved in an accident with a driver in Florida who was violating one or more laws at the time?
Whether you were involved in an accident with a speeding driver or an intoxicated driver, the Fort Walton Beach, FL personal injury lawyers at Browning Law Firm want to help you. Many of the collisions that occur on our roadways today are often attributed to negligent or reckless behavior (i.e driving drunk, driving distracted, speeding, etc.). If the driver who you were involved in an accident with was violating one or more laws (i.e. they were behaving negligently), you may be able to hold them liable for paying you for the injuries/losses you suffered.
How can you do this?
It starts by retaining a personal injury lawyer. If an attorney determines you have a viable case, they can then help you file a personal injury lawsuit against the driver. In your lawsuit, you can request that you are paid for the impact the incident has had on you and your family's lives. Some of the more common types of damages that are often awarded in personal injury cases include:
Pain and suffering
Loss of income
Past and future medical expenses
Mental anguish
Loss of consortium
Loss of enjoyment of life, and more.
If you would like to discuss your case with a skilled personal injury attorney in Fort Walton Beach, FL and find out what it is worth, contact Browning Law Firm today.
Browning Law Firm can be reached at:
418 Racetrack Rd. NE, Ste B
Fort Walton Beach, FL 32547
Phone: 850-344-1736
Website: www.browninglawfirm.com
https://accident.usattorneys.com/wp-content/uploads/sites/2/2020/04/photodune-466248-police-radioing-in-xs.jpg
365
548
jennifer
https://usattorneys.com/wp-content/uploads/sites/2/2020/01/logo.svg
jennifer
2020-09-08 22:38:34
2020-09-08 22:39:26
Florida Highway Patrol Troopers Discover $2,000 Worth of Potentially Stolen Items in a Vehicle Involved in an Accident