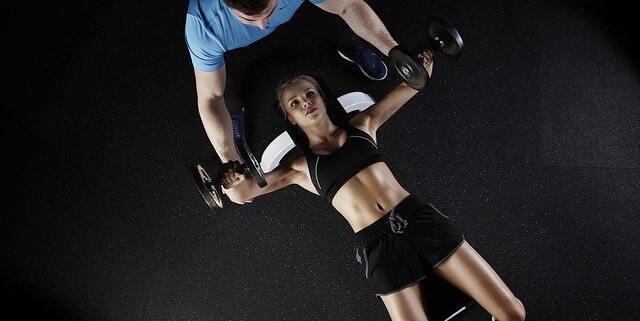 If you were involved in an accident in Fort Lauderdale, FL and suffered injuries to any area of your body, you likely went through a recovery period followed by therapy or rehabilitation to help you gain back some strength. Although rehab and therapy are an excellent way to restore your body to the way it was prior to an accident, it isn't designed to get you back into shape. While your arms or legs or any other area that sustained an injury might now be functioning properly, the fact is, you probably lost a significant amount of strength and tone in that area and even others if the injury was serious.
If you are looking to get your body back into shape not only for appearance purposes but also to achieve optimal health, you might consider contacting a personal trainer who can help you. Because you suffered an injury and could be at risk of reinjuring the same area, you shouldn't get back into a fitness routine unless you have a fitness expert guiding you and helping you. The fitness experts at Fort Lauderdale Personal Training will cater to your individual needs and take into account the recent injuries you recovered from.
Now, while it is understandable that you are anxious to get back into shape and regain the strength you once had, there are a few things WebMD says you should consider before getting back into a fitness routine:
Get the "OK" from your physician. Before you assume that you are ready to start exercising again, even if it will be slow-paced workouts, you need to be sure your doctor has cleared you.
Mentally prep yourself. Although it may take some time to build back up the muscle you had prior to the accident, remember, you can do it, especially when you have fitness experts like those at Fort Lauderdale Personal Training assisting you.
Start slow. Sometimes, it can be difficult for an accident victim who is getting back into a fitness routine to understand how fast or slow they should go. This is why is recommended that you hire a personal trainer who will be there to guide you through your workouts to ensure you don't do anything too strenuous that could land you back in therapy.
Listen to your body. Although you may need to push yourself a little to obtain the desired level of strength and tone, remember, you must listen to your body to ensure you don't overdo it.
Now, if you were involved in an accident but believe you are now ready to start working out again, contact Fort Lauderdale Personal Training to learn more about pricing and the personal training services that are offered.
Fort Lauderdale Personal Training is located at:
4199 N Dixie Hwy
Oakland Park, FL 33334
Phone: 859-608-2843
https://accident.usattorneys.com/wp-content/uploads/sites/2/2020/08/sport-2260736_640.jpg
426
640
jennifer
https://usattorneys.com/wp-content/uploads/sites/2/2020/01/logo.svg
jennifer
2020-08-03 18:39:32
2020-08-03 18:48:53
Fort Lauderdale, FL, How can personal training help someone who was involved in an accident?