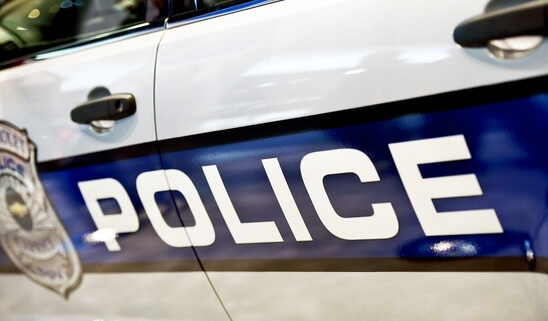 A Fort Lauderdale police officer was recently involved in a collision with a civilian while responding to a 911 call. The Miami Herald says the officer, who has not yet been identified, collided with another vehicle as he made his way through the intersection of State Road 84 and Federal Highway. Both the officer and the civilian had to be extricated from their vehicles and both were transported to an area hospital for "precautionary reasons." The source did not cite what factors played a role in causing the crash to transpire but said that authorities were still in the process of investigating the accident.
What should I do if I was involved in a car accident with a police officer or other government worker?
If the government worker you were involved in an accident with showed a blatant disregard for others while performing his/her duties which led to an accident occurring, you may be entitled to bring a claim against the agency he/she is employed with. Like most personal injury cases, you will be expected to prove that the officer or government worker who caused the accident was engaging in negligent behavior at the time of the crash and you will also be required to get your claim filed within a specific period of time. We refer to this as the statute of limitations.
It is worth noting that if you are considering filing a claim against a government agency in Florida, you will want to hire a Fort Lauderdale, FL accident lawyer who will ensure you follow the steps the government requires when bringing a claim against one of its agencies.
How much might I be entitled to collect if I win my case?
Florida law says that if you are successful at filing your claim, the state and/or its agency is not required to pay any more than $200,000 in damages, or $300,000 if the claim involved multiple agencies. However, in order to collect that amount or anything less, you would need to provide evidence that supports why you should receive it. Bills or receipts from doctor visits or visits with your physical therapist are only some forms of evidence that can be submitted to support your need for compensation.
Connecting with an Accident Lawyer Who Can Help You File a Claim Against a Government Entity in Fort Lauderdale
If you're thinking about filing a lawsuit (i.e. a claim) against a government entity, chances are, you may not know where to even start. If this is the case, it's time you contact Madalon Law to speak with an accident attorney in Fort Lauderdale. The Fort Lauderdale, FL accident lawyers at Madalon Law will help you understand the lawsuit process from start to finish and what the likelihood is of you winning your case.
To speak with a lawyer regarding the recent accident you were involved in, call 954-923-0072.
You can reach Madalon Law at:
100 N. Federal Highway, #CU5
Fort Lauderdale, FL 33301
Phone: 954-923-0072
Website: www.madalonlaw.com
https://accident.usattorneys.com/wp-content/uploads/sites/2/2020/07/photodune-3273362-police-car-closeup-xs.jpg
365
548
jennifer
https://usattorneys.com/wp-content/uploads/sites/2/2020/01/logo.svg
jennifer
2020-08-20 19:58:45
2020-08-20 20:05:14
Fort Lauderdale, Florida, Police Officer Collides with Driver While Responding to 911 Call