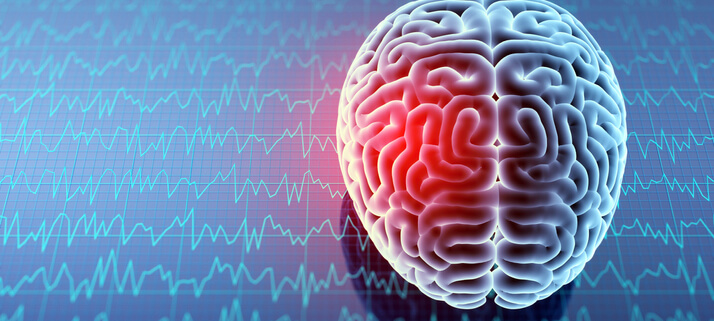 Although concussions are typically viewed as mild injuries that are not life-threatening, according to the Centers for Disease Control and Prevention (CDC), they are still classified as a type of traumatic brain injury (TBI) and their effects can be serious. Depending on how serious a concussion is, the injury could impact a person's physical and cognitive abilities. Individuals generally sustain a concussion when they experience a bump or blow to the head.
While some individuals might experience a brief loss of consciousness after suffering a concussion, others have reported the following signs:
Unable to recall events before or after they were hit.
Is forgetful or confused.
Answers questions slowly.
They experience changes in their mood or behavior.
Some of the symptoms the CDC says are often associated with a concussion include:
Headaches
Nausea
Vomiting
Issues with balance
Dizziness
Sensitive to light or sound
Confused
Feeling down or "not themselves"
Memory issues
While some individuals experience concussion symptoms for a few weeks following an accident, others don't fully recover until a few months or even a year later. A physician may be able to use an individual's degree of injury and the symptoms they are experiencing to estimate how long it might take for them to reach a point of recovery.
What complications could arise after suffering a concussion?
If an individual begins to show any of the following signs right after an accident, it might be a sign of a more serious injury:
Convulsions
Seizures
Inability to recognize people or places
Increased confusion or restlessness
Unusual behavior
Loss of consciousness
An individual might also experience complications after suffering a concussion if they fail to follow the recommended treatment plan their physician provided them with. In most cases, an individual can recover from a concussion with rest and light activity. The CDC suggests that individuals do not jump back into their regular routine after suffering a concussion, but instead, gradually get back into it.
Can a car accident victim in Fort Walton Beach recover compensation for a concussion?
If an individual was carrying the minimum amounts of insurance that is required by law, they should be able to file a claim with their carrier and recover up to $10,000 for medical expenses using their personal injury protection (PIP) coverage. In the event their injuries cost them more than what their insurance is able to pay, they may be able to file a claim with the other driver's insurer if that individual was responsible for causing the wreck.
After an individual has been involved in an accident, they are always encouraged to contact a Fort Walton Beach, FL accident lawyer. An attorney will be able to answer any questions they might have and help them determine which parties they can pursue for compensation to cover their accident-related expenses. To connect with a lawyer in Fort Walton Beach now, contact Browning Law Firm at 850-344-1736.
Browning Law Firm can be reached at:
418 Racetrack Rd. NE, Ste B
Fort Walton Beach, FL 32547
Phone: 850-344-1736
Website: www.browninglawfirm.com
https://accident.usattorneys.com/wp-content/uploads/sites/2/2020/06/iStock-938046810.jpg
490
714
jennifer
https://usattorneys.com/wp-content/uploads/sites/2/2020/01/logo.svg
jennifer
2021-01-22 17:01:11
2021-01-22 17:01:11
Fort Walton Beach, Florida, Is a concussion a serious injury?