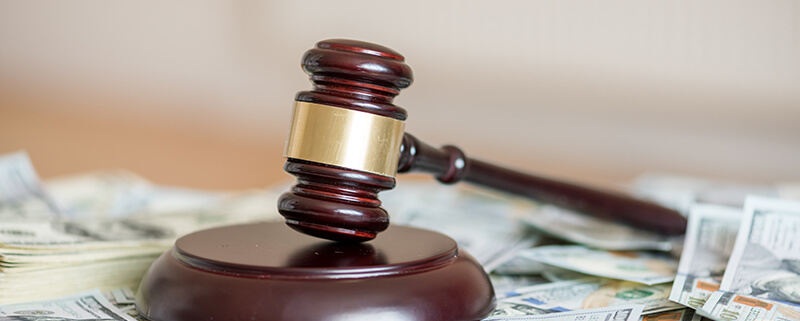 Texas – November 29, 2020
When car accidents occur between one, or more vehicles and result in fatal injury to any of the accident victims, multiple insurance policies will need to be reviewed for coverages and capped amounts.  Legal action will usually follow toward wrongful death claims and a personal injury attorney will need to prove negligence for a successful settlement, supported by assigned degrees of fault to individual accident parties responsible for the fatal injury in a car crash.
Valuations.
In any successful wrongful death accident settlement, the damages must be supported by strong evidence gathered by a professional team of car accident lawyers, economists, and financial professionals.  Monetary values for settlements are based on:
How old the deceased was: younger person would yield a higher settlement amount due to a longer life expectancy.
The earning capacity of the deceased: A person who was an attorney earning $200,000 per year may see a higher settlement amount someone who made $45,000 per year.
The health of the deceased: A person in good health would be expected to live longer.
The income of the person at their time of death.
Age and circumstances of dependents: A person who leave children could realize a larger settlement than a single person with no dependents.
Education and training of the deceased: Higher trained and paid professionals usually see higher wrongful death settlements than a person with only a high school education.
Medical expenses and bills incurred.
Funeral and burial costs.
Value of the deceased's lost insurance, or pension benefits.
A Texas accident lawyer can explain valuation determinations for auto insurance claims, and other accidents requiring damage compensation.  Economic losses include lost wages, medical bills, medical care, and treatment, plus household expenses; and non-economic loss includes pain and suffering, loss of consortium, or companionship.  Texas law limits punitive damages to two times the amount of actual damages up to $750,000 in total damages, or $200,000.
Policy exclusions.
Each policy will carry different exclusions to death benefit coverages, so be sure to consult with an insurance attorney with specific questions, and keep a look out for common exclusions such as: job related death; uninsured person on policy; death from car repair, or service; and deaths resulting from suicide, war, accidents with farm vehicles and trains, or those that occur off public roads, or during a car race.
Texas laws.
Statute of Limitations. Texas has a two (2) year statute of limitations for property damage and personal injury claims, and wrongful death actions. This means if a driver, passenger, or passerby is injured or sustains property damage, or wrongful death occurs at the hands of a negligent driver, the victim must file a lawsuit within the two (2) year period following the accident.
Hire a lawyer.
It is best to speak with a car accident attorney in Tyler Texas about case specifics.  Skilled attorneys at the Cooper Law Firm can file a legal action for damages, and survivor's benefits when someone is killed in a multi-vehicle car accident.
Cooper Law Firm
Mailing Address: P.O. Box 2222
Longview, TX 75606
Physical Address: 501 N Third St,
Longview, TX 75601
Telephone ; (903) 297-0037
Toll-Free: 1-855-297-HURT (4878)
Facsimile: (903) 236-0035
Sources.
https://statutes.capitol.texas.gov/Docs/TN/htm/TN.601.htm#601.051
https://statutes.capitol.texas.gov/Docs/SDocs/CIVILPRACTICEANDREMEDIESCODE.pdf
https://accident.usattorneys.com/wp-content/uploads/sites/2/2020/11/gavel-P6S9BGR.jpg
534
800
nora
https://usattorneys.com/wp-content/uploads/sites/2/2020/01/logo.svg
nora
2020-11-30 11:25:27
2020-11-30 11:25:27
How are monetary values for proposed wrongful death settlements determined in Tyler Texas?