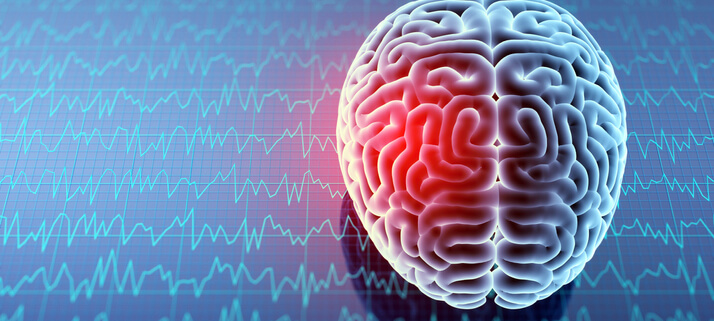 If a loved one of yours suffered a traumatic brain injury (TBI) in an automobile accident, you are probably finding that the medical treatment and assistance they need is far beyond what your wallet can afford. While there is always health insurance, health savings accounts, disability, etc. that can help cover some of the medical costs associated with the care and treatment a TBI victim needs, this isn't always enough. So, what is a family to do when their loved one needs certain types of rehabilitation or requires home care services?
Have you spoken with a Tampa, FL personal injury attorney regarding this?
If you answered no, perhaps now would be a good time to contact Larson Johnson, PL. At our office, we understand the impact a TBI can have on a victim and their family and we are here to explore with you the options that would get your family member the money they need to afford the care/services their condition requires. Did you know that many car accident victims are often entitled to file a personal injury lawsuit against the liable party in an effort to recover compensation? Not only can our team of skilled personal injury attorneys review your circumstances to determine if filing a lawsuit would be in your best interest, but we can value your damages to ensure you request a fair and adequate amount for them.
Common Types of TBI Services A Successful Lawsuit Could Help Your Loved One Afford
Acute Rehabilitation– "Acute rehabilitation is often needed after a brain injury to work on improving skills related to physical health, personal care, cognitive processing, language and communication, movement and mobility, behavior, environmental awareness and responsiveness" [Source: New York State Department of Health]. The amount of time a TBI victim would need to spend receiving acute rehabilitation would depend on how severe their injury is.
Sub-Acute Rehabilitation– Some TBI victims might require sub-acute rehabilitation which "addresses other issues, such as community living, behavior and emotions, employment, school, recreation, and living independently."
Counseling/Behavioral Services– If a TBI victim is experiencing an emotional or behavioral issue as a result of their injury, they may need to undergo counseling or receive behavioral services. The New York State Department of Health says that after an individual suffers a brain injury, they often go through a period of emotional recovery. Both a victim and their family may need help processing "how their lives have been affected by changes, such as those related to abilities, personality, employment, vocation, interests in hobbies, recreation or athletic activities, family structure and support" and may benefit from counseling and behavioral services.
Home Care Services. If your family member now requires help at home, he/she may benefit from some of the home care services listed below:
Skilled nursing services that are provided by a licensed nurse either on an intermittent or part-time basis.
Private Duty Nursing provided by registered or licensed practical nurses if he/she needs nursing services at home on a more regular basis.
Home Health Aide services, which are provided by a certified home health aide that aim to help with "meal preparation, dressing, bathing, grooming, medication administration, and/or incidental homemaking services."
Personal Care services that are "provided by a non-licensed personal care aide and are non-medical in nature and include independent living services."
Therapies that are "provided by therapists licensed in each of the following capacity: physical, occupational, respiratory and speech therapy."
Aside from the services listed above, a personal injury lawsuit could also help your loved one pay for accrued medical expenses he or she was unable to initially pay for, recover money for lost wages (i.e. money that would have been earned had they still been able to work), loss of enjoyment of life, and more.
Can I file a personal injury lawsuit any time after an accident?
The State of Florida has laws set into place that prevent car accident victims from filing suit after a certain amount of time has passed. We refer to this as the statute of limitations. Under most circumstances, a victim is entitled to file their lawsuit so as long as it is done within four years from the date of the injury. While four years might seem like a long period of time, you must remember that most don't file their lawsuit right after an accident. Some take the time they need to recover before they contact a Tampa, FL personal injury attorney for help.
Now, you should know that once the statute of limitations has passed, the court will likely dismiss your case as you no longer hold the right to sue the liable party. To prevent you from filing your lawsuit too late or after pertinent evidence has gone missing, we do recommend you contact us so that we can begin assisting you. If you are ready to schedule an initial consultation to learn more about recovering compensation that will help cover the costs of the care your loved one now needs, Larson Johnson, PL is ready to take your call.
https://accident.usattorneys.com/wp-content/uploads/sites/2/2020/06/iStock-938046810.jpg
490
714
DAMG
https://usattorneys.com/wp-content/uploads/sites/2/2020/01/logo.svg
DAMG
2020-06-03 20:20:46
2020-07-22 18:56:34
How can a traumatic brain injury victim afford the extensive care he/she will need following an accident?