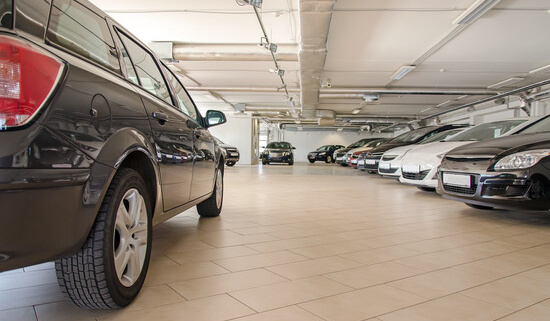 Las Vegas, NV – In a major city like Las Vegas, there are a number of different vehicles on the roads at any given time. These can include buses, semi trucks, motorcycles, and standard sized cars. Regardless of which type of vehicle is responsible for the collision, the vehicle can use a similar process to bring a civil case to be compensated for their losses. Some attorneys focus their practice on injuries and these types of cases to provide the best service possible to their clients based on their experience and training. 
Accidents caused by commercial vehicles
If a commercial vehicle such as a bus or truck causes the collision, the victim can sue the company that owns the vehicle, as well as the individual driver. These companies are liable as well as the driver, because any business is also responsible for the actions of its employees while they are engaged in their normal job duties. The law imposes this liability to ensure that any business is responsible for losses that they cause, especially if these are the same activities that allow the business to return a profit. Many companies purchase special insurance for their vehicles for these purposes, and to cover some or all of their costs in case of an accident.  
How an injury lawyer assists during this process
When someone is first able to look for assistance after an accident, they can schedule an initial meeting with the firm. This will usually involve speaking with an attorney about some basic information such as where the accident happened, who was involved, and the extent of the damage and losses. Some evidence such as an accident report, pictures of the scene, or other details may be shared at this time to give a more complete outline of the case. The lawyer can then explain the process of how a civil case proceeds through the courts, the discovery process, and the possibility of a settlement or jury trial.  
If they agree on representation, the injury lawyer will file the initial complaint in the proper venue to bring the lawsuit. The defendant will be given a chance to respond and either admit or contest the information in the initial complaint. In many cases where fault is clear, the parties will often choose to draft a settlement agreement that meets many of the plaintiff's demands for compensation. 
Learning more from an in person meeting
Anyone who has been struck by a bus, truck, motorcycle, or any other type of motor vehicle has the option of bringing a civil lawsuit against the person or business responsible. Southwest Injury Law focuses on helping local victims in the Las Vegas area with superior representation throughout the course of a case. 
Firm contact info:
8716 Spanish Ridge Ave, Suite 120, Las Vegas, NV 89148
702-600-3200
https://accident.usattorneys.com/wp-content/uploads/sites/2/2020/11/photodune-7617005-many-cars-in-parking-lot-or-garage-xs.jpg
364
550
brian
https://usattorneys.com/wp-content/uploads/sites/2/2020/01/logo.svg
brian
2020-11-23 10:46:57
2020-11-23 10:46:57
Injury attorneys can assist with various types of accidents in Las Vegas