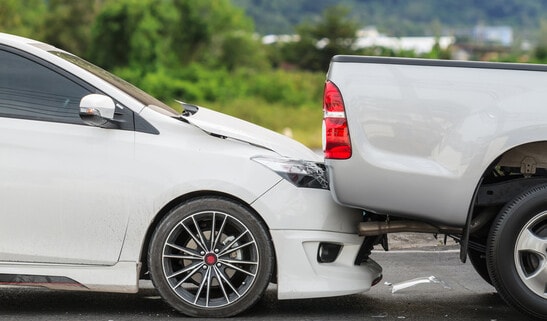 Highway accidents can result in costly medical expenses and other problems for an injured driver. Some unfortunate victims may even lose their lives.
The Nevada Highway Patrol Southern Command issued social media updates related to a deadly crash that happened on U.S. Highway 95 in Nye County, near Las Vegas. 
Highway crash leaves one person dead and roads closed for hours
Law enforcement reported that the crash happened on 95 near mile marker 15, north of Pahrump. They believe that two vehicles, both going northbound collided on the highway for unknown reasons. One person was confirmed dead as a result of the accident. No other details were available about additional injuries and medical responses. 
The Nye County Sheriff's Office responded and closed 95 southbound at State route 160. The northbound section of the road also needed to be closed near the Mercury turnoff due to a large amount of debris. A warning was issued to drivers to make alternate plans for different roads. 
A photo of the scene showed a pickup truck that was involved in the accident with its top half entirely smashed inward. 
Highway crashes and the possibility of a lawsuit
When vehicles are going at a high rate of speed on a highway, it is certainly possible that a driver or passenger may be seriously hurt or killed. When this happens, a civil lawsuit may be necessary in addition to any insurance claims to receive enough financial assistance to cover medical expenses, lost wages, and any other problems related to the crash.  
When someone decides it may be time to sue, it is important to schedule a meeting with a local lawyer who focuses on personal injury law. They can recommend a course of action after a brief initial consultation. They can also give an estimate of the value of your lawsuit based on specifics related to your injuries and the cause of the accident.
How does a client get paid? 
Your attorney will investigate to try to determine who is at fault for the accident. Any parties who may be at fault will be attached to a civil lawsuit and served with a formal copy of the complaint. After the attorneys for both the plaintiff and defendant exchange information through the discovery process, they may choose to settle the case for a fair amount or have a complete trial. If the case does end with a trial, the jury is given the final decision regarding who is at fault and how much the plaintiff will be awarded. 
Get help from a local accident attorney
There are lawyers who serve Las Vegas and nearby parts of Nevada with superior legal representation. To learn more, speak with an experienced professional at:
8716 Spanish Ridge Ave, Suite 120, Las Vegas, NV 89148
702-600-3200
www.southwestinjurylaw.com
https://ez9fxy6vr4g.exactdn.com/wp-content/uploads/sites/2/2020/06/photodune-16258421-car-accident-involving-two-cars-on-the-street-xs.jpg?strip=all&lossy=1&quality=90&ssl=1
365
547
brian
https://usattorneys.com/wp-content/uploads/sites/2/2020/01/logo.svg
brian
2020-06-10 15:21:02
2020-07-22 18:56:32
Las Vegas area highway closed after a deadly accident with lots of debris