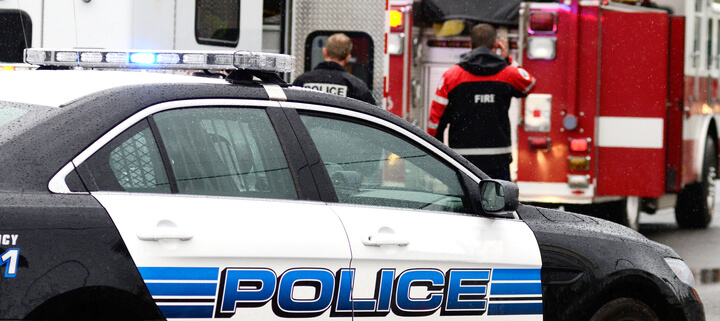 Texas – January 6, 2020
Texas accident attorneys will fight for accident victims' rights to compensation for injuries and property damage loss. Personal injury attorneys in Longview must build a strong case to support requests for damages to cover losses to accident victims, and they understand insurance company interests to close out claims quickly through low settlement offers, so it is important to contact legal counsel shortly after an accident.
Case building.
Various accident-related field experts will assist legal counsel in case building by:
sending investigators to the accident scene, collecting physical evidence and taking pictures of any roadway marks, debris, or surrounding damages to structures, or plantings. If video surveillance from nearby buildings, or businesses reveal footage of the accident, that can be valuable as well.
reviewing police reports, witness testimony and medical reports that will include the names and phone numbers exchanged between accident parties; police reports that often include a diagram of where the cars and pedestrians were at the time of the accident and any tickets from law enforcement; medical records that reveal relevant diagnoses and recovery prognoses and emotional and mental impacts that require medical professional care and expense.
hiring appropriate financial experts to make valuations of loss, including the damage to property, and earnings through evidence from a mechanic, or auto body entity and documentation of pre-accident earnings versus post-accident earnings is essential to prove recovery amounts. When death was a result of an accident, actuarial specialists can ascertain lifetime earnings losses along with other time measurable losses that impact a case request for insurance damage awards.
assessing initial cause of the accident, through consultation with the accident parties and by review of the police reports, and
drafting and filing complicated insurance and legal documents that are case-specific.
Accident victims can become overwhelmed with the post-accident tasks to be undertaken due to the unplanned nature and expense involved.  An accident attorney can be of assistance with these tasks, while building a strong foundation for an insurance claim, or legal action in court.
Accident damage awards.
Compensatory damages are an award of money in compensation for actual economic losses, injury, and property damage, not including punitive damages.  Economic losses include lost wages, medical bills, medical care, and treatment, plus household expenses; and non-economic loss includes pain and suffering, loss of consortium, or companionship.
Exemplary (punitive) damages are meant to punish the individual who caused harm, or injury and loss to the victim. Texas law limits punitive damages to two times the amount of actual damages up to $750,000 in total damages, or $200,000. Punitive damages must be sought in a separate case, after compensatory damages have been awarded and legal counsel is instrumental in these actions.
Motor vehicle accident claim.
 Texas is a "fault state" which means that the party found to be responsible for the accident will have to compensate the other party involved in the accident. Texas utilizes the 51% rule, whereby an injured person can be up to 50% responsible for an accident and still collect damages, but if an individual is 51% responsible for the accident, there will be no recoverable compensation. Accident attorneys can help with fault disputes over insurance requirements.
Hire an attorney.
Contact a professional attorney at the Cooper Law Firm for a free consultation, as they can research specific case facts and interpret the law to support a case's best outcome toward compensation for car accident injuries and related fatalities.
Cooper Law Firm
Mailing Address: P.O. Box 2222
Longview, TX 75606
Physical Address: 501 N Third St,
Longview, TX 75601
Telephone ; (903) 297-0037
Toll-Free: 1-855-297-HURT (4878)
Facsimile: (903) 236-0035
Sources.
https://statutes.capitol.texas.gov/Docs/CP/htm/CP.41.htm
https://statutes.capitol.texas.gov/docs/TN/htm/TN.550.htm
https://www.txdot.gov/inside-txdot/division/traffic/law-enforcement/crash-records.html
https://accident.usattorneys.com/wp-content/uploads/sites/2/2021/01/iStock-458307131.jpg
484
720
nora
https://usattorneys.com/wp-content/uploads/sites/2/2020/01/logo.svg
nora
2021-01-06 10:08:05
2021-01-06 10:10:05
Longview Texas accident lawyers build a case with specific evidence to request damages.