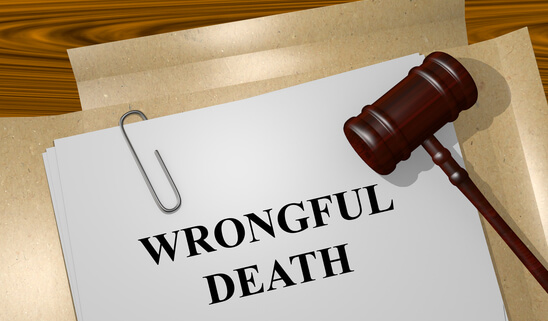 Jada Bright was 23-years-old when she was killed in a car accident on Interstate 59 in Mississippi. Bright had an entire future ahead of her and was in the process of studying public relations, communications, and sports management at the University of Southern Mississippi. Unfortunately, Bright died as a result of a wrong-way accident that was caused by a habitual DUI offender.
A Wrongful Death Lawsuit is Filed on Behalf of Bright
Although it's been nearly two years since Bright was killed, it wasn't until recently that her family decided to bring a wrongful death lawsuit against multiple parties they believe contributed to the accident occurring. Shelley Rose's estate was among several of the parties named in the lawsuit. Rose, 48, who also died in the accident, had just been released a few days prior to the wrong-way crash from the Lauderdale County Detention Center in Meridian after she had been arrested for her fourth offense felony DUI, reports Hattiesburg American.
Rose was released on a $10,000 bond and the next day, she was arrested again, this time by the Ellisville Police Department in Jones County on a public drunkenness charge. That night, Rose was released without bail. After being released back into the public despite the various charges that had been brought against her, Rose then rented a Dodge Caravan from the car rental company Enterprise.
Two days following being arrested twice for alcohol-related charges, Rose was driving in the rented van heading north on I-59 in the southbound lanes. That is when she collided head-on with Bright's Saturn Ion and Evens Vincent's Nissan Altima. A Honda CRV that was also heading south collided into the Saturn and rolled over. Rose, Bright, and Vincent all suffered fatal injuries as a result of the wreck. Bright's family is now looking to hold Rose's estate, Enterprise, and multiple government agencies accountable for the accident and are seeking compensation for various damages, including but not limited to:
Mental anguish and horror suffered by Jada Bright.
Loss of financial support and maintenance.
"Damages for the loss of love, companionship, society, advice, and care of Jada, and wrongful death beneficiaries suffered and will suffer in the future."
Funeral expenses.
Past medical expenses resulting from the death of Bright.
Property damage caused to Bright's vehicle.
If a loved one of yours suffered serious injuries in a car accident in Jackson, MS or was killed, the Jackson, MS car accident lawyers at Ballard Law, PLLC are qualified to help you recover compensation for medical expenses, pain and suffering, loss of companionship, and more. To gain a better understanding of what your legal rights are and how much your case is worth, contact Ballard Law, PLLC to speak with a car accident attorney in Jackson, MS now.
You can reach Ballard Law, PLLC at:
108 S. President Street
Jackson, MS 39201
Phone: 769-572-5111
Website: www.ballardlaw.ms
https://accident.usattorneys.com/wp-content/uploads/sites/2/2020/02/photodune-14324880-wrongful-death-concept-xs-1.jpg
365
548
jennifer
https://usattorneys.com/wp-content/uploads/sites/2/2020/01/logo.svg
jennifer
2020-06-11 22:24:40
2020-07-22 18:56:31
Mississippi, Family of 23-Year-Old Killed in an Accident Caused by a Habitual DUI Offender Files Wrongful Death Lawsuit