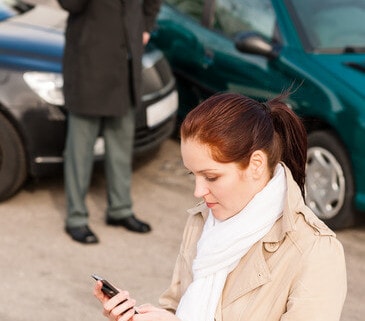 Bismarck, ND – Accidents can happen to anyone, and people driving on the roads in North Dakota are always at risk. If someone is harmed by another driver, they can bring a civil case for various kinds of losses sustained as a result of the driver's behavior. This is especially true after serious accidents that can cause the victim to have to pay for property repairs, hospital stays, and long term medical care. The insurance claim process may not pay out enough money to cover all of these losses, which makes a personal injury lawsuit necessary. 
State statistics from the department of transportation
The North Dakota Department of Transportation requires police officers to formally report any accident on a public road that involves an injury, fatality, or at least $4,000 worth of property damage. These reported crashes become part of the state's annual statistics for crash data. Approximately 15,000 of these reported crashes happen annually in the state, with about 3,000 of them resulting in injuries and just over 100 causing fatal injuries. A majority of these crashes happen in the most densely populated counties in the state, with cities and large population centers being accident hotspots. The state's data has also shown that holidays such as Labor Day and New Year's Eve into the following day tend to have a large increase in collisions. 
What should victims do after a collision?
There are a number of things that a person involved in an accident can do to preserve their chances of winning a lawsuit at a later time, and be compensated for their losses. They should follow all local laws and procedures related to contacting the police at the scene and contacting their insurance provider shortly afterward. This will generate an official accident report that may be used as evidence, as well as start the insurance claim process which may pay for property damage and some other financial issues. 
The victim can also contact a personal injury lawyer to explore the possibility of a civil lawsuit against the person or business who caused the collision. During the initial meeting, the client and the lawyer can exchange basic information about what happened and the extent of the injuries. The lawyer will offer professional advice about the procedures involved in bringing a negligence case under the state's laws and procedures. There may also be discussion about the victim's chances of prevailing in their lawsuit and the amount of damages that may be available to cover their costs for medical treatment and other related problems that cause financial losses.  
Getting more information about accident lawsuits and compensation
USAttorneys.com is a directory of lawyers that can be used to help anyone after an accident. Potential clients in Bismarck can choose a practice area and location to receive more information about contacting local lawyers.  
https://ez9fxy6vr4g.exactdn.com/wp-content/uploads/sites/2/2020/11/photodune-3162661-woman-calling-insurance-after-car-accident-crash-xs.jpg?strip=all&lossy=1&quality=90&ssl=1
548
365
brian
https://usattorneys.com/wp-content/uploads/sites/2/2020/01/logo.svg
brian
2020-11-24 07:36:16
2020-11-24 07:37:27
North Dakota accident data shows that thousands of residents are affected by crashes annually