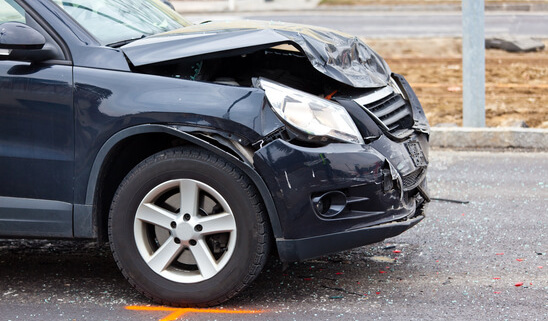 Cleveland, OH – Drivers in the state of Ohio are required to carry a car insurance policy that meets certain requirements if they want to drive on the state's roads. This will help pay for property damage and cover the driver's liability in civil cases if they are sued after a collision. Even with this kind of coverage, there is still the possibility that a person who was injured may not receive enough compensation to cover all of their losses. Personal injury lawyers focus their practice on dealing with the process that occurs after an accident and helping clients get sufficient compensation for their injuries. 
Ohio car insurance requirements
According to the state's Department of Public Safety, it is illegal for anyone to drive a vehicle in the state without insurance, and the owner also cannot allow others to operate or use the vehicle while it is uninsured. Whenever a vehicle is involved in an accident, stopped by a police officer, or going through state inspection, proof of insurance must be presented to relevant government employees. 
Any insurance policy purchased in the state must include minimum coverage of at least $25,000 for injuries or fatalities to one person, $50,000 for injuries and fatalities in accidents where at least two people are hurt, and $25,000 worth of total property damage coverage for each accident. All legitimate insurance carriers working in the state will have these limits included in policies that they sell. A driver cannot choose a policy that would cover any less than these amounts. 
The need to file an injury lawsuit
Healthcare costs alone can easily exceed $25,000 per person if someone is hospitalized and requires additional treatment from a doctor. This is why a person who was involved in a serious accident will normally have to bring a civil case as well if they expect to be compensated appropriately relative to their injuries. 
When someone still has medical bills outstanding after their insurance claim, or is dealing with other serious problems such as not being able to work for an extended period of time, it may be necessary to bring a civil case for additional compensation. A personal injury attorney can argue for damages related to both economic losses and non-economic damages that are meant to cover the victim's psychological trauma, emotional and physical pain, and reduced quality of life. A negligence case against the defendant will attempt to prove that their carelessness caused the accident and all of the associated losses of the plaintiff. 
Finding the right lawyer
USAttorneys.com is a resource that helps accident victims quickly find a local lawyer in their area. Anyone in Cleveland or other cities in Ohio can choose an attorney based on area of focus and location. 
https://accident.usattorneys.com/wp-content/uploads/sites/2/2020/11/photodune-1836495-body-damage-in-car-accident-xs.jpg
365
548
brian
https://usattorneys.com/wp-content/uploads/sites/2/2020/01/logo.svg
brian
2020-11-25 07:27:57
2020-11-25 07:30:24
Ohio drivers may have outstanding bills after an accident not covered by insurance