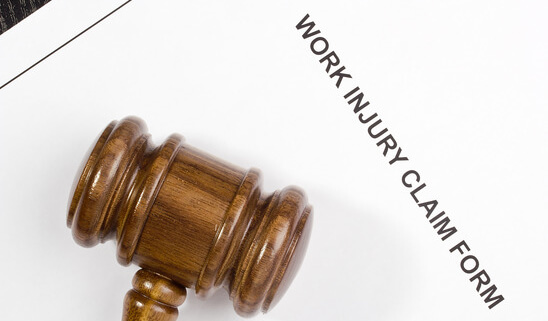 It's been nearly four years since Andrew Myers, a commercial airline pilot, has been able to fly an aircraft. In January 2017, the Bend Bulletin says Myers was exposed to tricresyl phosphate (TCP) while doing some work in the cockpit of a commercial airliner in Portland. The source says maintenance was being performed on the aircraft at the time Myers was in the cockpit, causing him to become exposed to the "oil additive" that was "emanating from the plane's engine."
According to the World Health Organization, "there is no safe level of exposure to [tricresyl phosphate] TCP" and it has "been shown to influence neurological damage in humans" [Source: Vermont Department of Health].
After Myers inhaled the TCP, he "immediately coughed heavily, his eyes stung and watered, and the right side of his body shook with tremors." The next day, the source says Myers took his last trip on an airplane from San Francisco to New York. About two weeks after being exposed to the TCP, Myers decided to file a workplace injury claim with JetBlue's insurance carrier, AIG.
Over the next few months, Myers visited numerous physicians and was eventually diagnosed with "toxic encephalopathy related to toxic chemical inhalation." The pilot began suffering impairments to his memory, balance, breath, and vision. The news source says that in February 2019, JetBlue decided to close Myers' claim and informed him that all future benefits would be denied.
After learning that he would not be receiving workers' comp benefits any longer, Myers decided to appeal the insurer's decision. Several court hearings were later held in fall 2019 before the Oregon Workers Compensation Board in Bend and Portland, and his case was later heard by administrative law Judge Darren Otto. In a recent ruling, Judge Otto ordered JetBlue to pay Myers' attorney fees which amounted to about $184,000. The source says it is also likely that Myers will receive hundreds of thousands of dollars for the benefits he didn't receive and is entitled to collect going forward.
After the ruling was made, Myers' attorney told the news source that this case was "groundbreaking" as it was "the first in the U.S. to establish that the fumes that injured [his client] are dangerous." Although not everyone who comes in contact with TCP is affected by it, according to Myers' attorney, "thousands of people around the world have been injured by [TCP] from airplane engines." Myer's lawyer added that his hope is the case and others like it will "compel the airline industry to be more concerned about the quality of air being breathed by crew and passengers alike."
Did you suffer an injury or illness while working in Portland, OR?
If you answered yes and would like help collecting the benefits you are entitled to, Welch, Bruun & Green is ready to provide you with the assistance you are seeking. The Portland, OR workers' compensation lawyers at Welch, Bruun & Green will not only help you take the initial steps needed to get your claim filed, but they can step in and help in the event your employer's insurer decides to deny your claim or undervalue it. If you are ready to connect with a workers' comp lawyer in Portland, OR now, call 503-221-0870.
Welch, Bruun & Green is located at:
4380 SW Macadam Avenue, #120
Portland, OR 97239
Phone: 503-221-0870
Website: www.wbgatty.com
https://accident.usattorneys.com/wp-content/uploads/sites/2/2020/04/photodune-3277031-work-injury-claim-form-xs-1.jpg
365
548
jennifer
https://usattorneys.com/wp-content/uploads/sites/2/2020/01/logo.svg
jennifer
2020-09-08 22:13:52
2020-09-08 22:15:29
Oregon, JetBlue Airways Pilot Wins Case After Losing Workers' Compensation Benefits