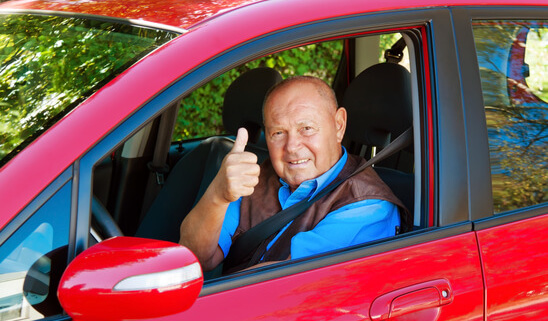 Philadelphia, PA – Every state, including Pennsylvania, has various laws and regulations meant to minimize the possibility of motor vehicle accidents and assist victims with the costs of a collision. This includes everything from driver safety to encourage people on the roads to adopt certain behaviors, to statutes that regulate insurance and civil lawsuits to help pay for property damage and medical costs caused by collisions. However, if a collision does happen, it is still necessary to get legal help so that accident victims have an opportunity to be compensated appropriately for injuries and other losses. 
State government information on accidents and seat belts
The Pennsylvania Department of Transportation has summarized various safety issues on their site related to seat belt use. They say that seat belt use is especially important on short drives because most accidents happen within 25 miles of where the driver lives. Riders in the back seat can also sustain serious injuries or be thrown from the vehicle, so it is important for them to be secured as well. To account for these problems, law enforcement increases its presence on the roads at night in most areas, when there tends to be a higher likelihood of accidents and drivers violating traffic laws, including regulations against impaired driving.  
The state runs an annual campaign related to seat belt use and enforcement that includes hundreds of municipal law enforcement departments as well as the state police. Aside from issuing citations, this campaign is meant to educate the public about proper car safety seat usage for very young passengers. Government data shows that young passengers were much less likely to be injured when they were properly secured according to the relevant state laws.  
Utilizing the legal process to pay for an accident
When an accident happens, one of the most important things that a victim can do is get legal help. The insurance claim process will usually cover several thousand dollars worth of property damage and driver liability, but not much else. Any person who has been severely hurt during a crash and requires medical treatment will normally need to take legal action if they want to be compensated for medical bills and missed time from work. A skilled accident lawyer can argue for a large amount of damages to cover these losses, as well as payment for trauma and pain caused by the driver or business at fault. 
Learning more about accident lawsuits in Pennsylvania from an attorney
USAttorneys.com can help anyone who was involved in an accident find the right lawyer to bring a case on their behalf. Potential clients can use the site to choose a state and practice area to locate a local professional in Philadelphia or any other city. 
https://accident.usattorneys.com/wp-content/uploads/sites/2/2020/11/photodune-1873676-as-senior-drivers-in-the-car-xs.jpg
365
548
brian
https://usattorneys.com/wp-content/uploads/sites/2/2020/01/logo.svg
brian
2020-11-30 07:20:49
2020-11-30 07:21:35
Pennsylvania has passed laws that are meant to protect drivers involved in an accident