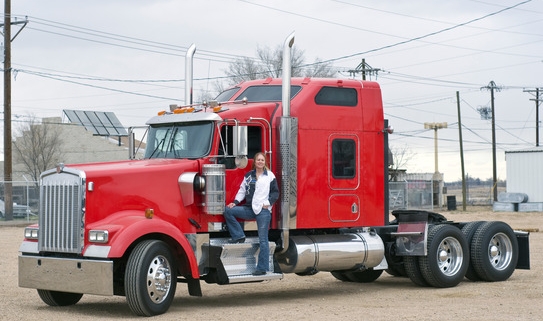 Pennsylvania – January 21, 2021
Trucking accidents in and around Pittsburgh occur frequently because of the dangers surrounding the increased number of trucks on the busy highways of Pennsylvania.  These accidents may be indicative of poor maintenance, or driver error based on many factors, including limited health screenings.
Trucking danger.
When a tractor trailer splits apart, or a tire shreds, leaving flying debris on the interstate while moving at a fast speed down an interstate, it is suspicious that some type of maintenance problem must have been missed in routine inspections that drivers are supposed to initiate when they travel.  Because a tractor-trailer is approximately 65 feet in length and can weigh up to 80,000 pounds when fully loaded, it can cause catastrophic and widespread damage to other cars and highway delays.  If a driver is not well, and has a medical episode at the wheel, losing control of the massive vehicle could end up in chemical spills on roadways that impact traffic patterns and endanger other drivers. A truck accident attorney in Pittsburgh can help build a case when a trucking company, or driver did not undertake safety measures.
Safety regulations.
There are state and federal regulations that require tractor trailers to be inspected and maintained on a regular basis, and requirements for drivers to be evaluated to make sure they are in good health to reduce or identify health problems that could render them dangerous in long distance driving situations which are required of commercial trucking companies and their deadline-imposed businesses.
Identified violations which are common in Pennsylvania include:
Improper Maintenance
Driver Fatigue
Distracted Drivers
Commercial Company Negligence
Unsecured Loads
Driving in Extreme Weather
Insurance and compensation.
The state of Pennsylvania requires a tractor trailer truck to carry a much higher minimum liability insurance policy than a passenger vehicle. Economic and non-economic damage awards are based on degrees of fault in the State of Pennsylvania and the 51% rule is utilized to determine settlement amounts.  A personal injury attorney can explain how the Pennsylvania "modified comparative negligence" rule will impact a case.
Seek legal counsel.
A legal professional may help to mediate settlement amounts with insurance companies for damages caused by possible negligence and reckless driving.  Sometimes litigation may be the only way to remedy any loss to a victim of a trucking accident. Trucking accidents are complex and often require involved research by legal professionals at Scanlon & Wojton Law Firm, including collecting and reviewing trucking company records, maintenance, and travel logs, along with certificates of health for drivers and other records or police reports that can shed light on the cause of the accident. Accident victims should consult with an accident attorney to determine "fault" and actions toward a legal proceeding to address all property damages and physical injuries sustained.
Scanlon & Wojton, Attorneys at Law
Phone:  (412) 918-1241
Fax: (412) 235-7275
The Mitchell Building
304 Ross Street, Suite 510
Pittsburgh, Pennsylvania 15219
Sources:
https://www.legis.state.pa.us/WU01/LI/LI/CT/HTM/42/00.071.002.000..HTM
https://www.legis.state.pa.us/WU01/LI/LI/CT/HTM/42/00.085.053.000..HTM
https://www.fmcsa.dot.gov/safety/data-and-statistics/large-truck-and-bus-crash-facts
https://accident.usattorneys.com/wp-content/uploads/sites/2/2020/01/photodune-839767-woman-truck-driver-on-the-step-xs.jpg
368
543
nora
https://usattorneys.com/wp-content/uploads/sites/2/2020/01/logo.svg
nora
2021-01-22 08:26:37
2021-01-22 12:24:36
Pennsylvania lawyers recover damages due to poor truck maintenance and driver problems.