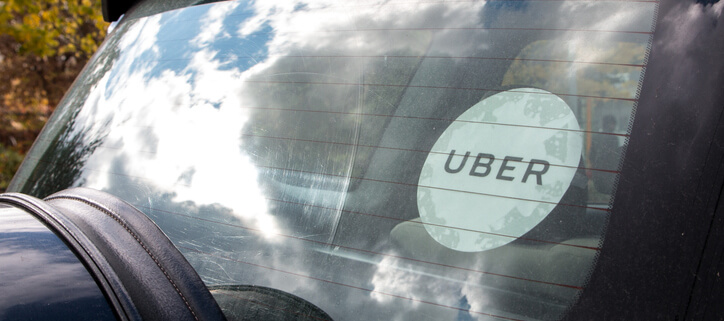 Nashville, TN – A large number of people in Tennessee and across the United States now utilize ride sharing services to get to their destinations. While most of these transactions and rides are completed without issue, it is possible that a ride sharing driver causes an accident and the passengers are injured. If this happens, the victims have a right to sue the transportation company and take other actions depending on the specifics of the accident. 
Reporting the accident
The major ride sharing companies all have a process to report a collision or other important safety issues. Some of them have a dedicated safety team that is available at all times for emergencies. Passengers in the vehicle should utilize this process immediately through their phone following the car crash. This will create a record of the incident and start the process to see if the company's insurance policy may cover the costs of some losses. 
Special insurance policies
Some ride sharing services will have insurance policies available that can potentially pay out large amounts to victims. This is because they have to cover a large fleet of vehicles and the potential for multiple serious accidents to happen in a relatively short period of time. Victims should be careful to follow all of the instructions related to their claim process. 
Lawsuits against the ride sharing service
A ride sharing service can be sued for negligence just like any other business. They may be found negligent if they hired drivers with questionable backgrounds, did not take adequate safety precautions, or ignored other known risks. The company is also liable for negligence committed by their drivers who were engaged in their normal job duties, such as taking passengers to their destinations. 
How much is a case against a ride sharing service worth? 
Civil lawsuits generally increase in value along with the severity of the accident and resulting injuries. This is due to the fact that the defendant is expected to pay for all of the losses caused by their actions, including paying for property damage, medical treatment, lost wages and income, and trauma along with emotional pain and suffering. In some accident cases, the combination of all of these losses can become a substantial amount. Victims who have permanent injuries or medical conditions that affect their ability to work and function normally will generally be able to argue for the largest damage awards. 
The process to file a civil lawsuit
Accident victims in the Nashville area can talk with a lawyer about their injuries and the possibility of bringing a lawsuit. George Fusner is an experienced personal injury and accident lawyer who helps local clients. 
Firm contact info:
The Law Office of George R. Fusner
7104 Peach Court, Brentwood TN 37027
615-251-0005
gfusnerlaw.com
https://accident.usattorneys.com/wp-content/uploads/sites/2/2020/12/iStock-1017826998-1.jpg
483
724
brian
https://usattorneys.com/wp-content/uploads/sites/2/2020/01/logo.svg
brian
2020-12-31 09:24:21
2020-12-31 09:24:21
People utilizing ride sharing services in Nashville can be involved in an accident