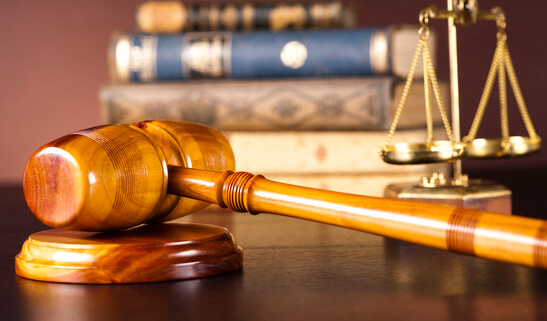 CALIFORNIA –  January 6, 2021
There are very limited circumstances under which a victim may successfully recover a punitive damage award in the State of California.  When accident victims have been injured because of another person's negligent actions, they may be able to receive monetary compensation, but punitive damages may only be available if the negligent person's actions were extreme, malicious, or considered reckless behavior.  These punitive damages may be awarded in addition to economic and non-economic damages that accident victims may recover.  California limits the situations when a defendant can be punished monetarily for his, or her actions to conduct that includes oppression, fraud, or malice.  Personal injury attorneys can help.
Accident deaths.
Over 3,500 individuals lost their lives in California motor vehicle accidents in 2018.  Accident victims, or loves ones may have questions as to their rights to pursue compensation for damages after a motor vehicle accident.  When wrongful death occurs, a personal representative, or specific family members will have to file legal action on behalf of the individual that died.  Drunken driving and other criminal actions are blatantly negligent acts, and may result in punitive damage awards as well as pending criminal action to be undertaken before, or during the civil action proceedings. An experienced attorney can help with the intricacies of a complex accident case by addressing criminal components, insurance coverage limits, degrees of fault and the severity of the accident damages toward a timely award that may include punitive damages.
Punitive damages.
Punitive damage awards for accidents are supported by claims of malice, that California Statute identifies as conduct which is intended to cause injury to another person; or despicable conduct carried out by a person who has a willful and conscious disregard of the rights, or safety of others.  An accident lawyer must build a strong case for punitive damage awards in California.
Burden of proof.
Experienced accident lawyers must prove with clear and convincing evidence that a person acted in such a manner to cause the harms to another.  Clear and convincing evidence means there is a high degree of probability that must be shown to support truth to that action that a person acted with willful and wanton negligence disregarding dangerous risks to others.
Wrongful death and survivorship claims.
The personal representatives of an accident victim who died may be able to file a successful survivorship claim where punitive damages may be awarded.  In California, personal injury victims may be entitled to receive an award of monetary punitive damages if an injury is the result of car accidents caused by a driver under the influence of drugs, or alcohol, personal injury by assault and battery, sexual assault, or intentional infliction of emotional distress.
Negligence.
California auto accident lawyers can prove other individuals, or entities caused the injury and owed a duty of care to victims in many cases.  It is important to seek legal counsel shortly after an accident.  Contact the Law Offices of Jeffrey E. Estes & Associates, who can assist after a motor vehicle accident results in property damage, or personal injury loss of life.
Jeffrey E. Estes & Associates, a Professional Law Corporation
501 West Broadway, Suite 1650
San Diego, CA 92101
Phone: 619-233-8021
Fax: 619-233-3730
Sources:
https://leginfo.legislature.ca.gov/faces/codes_displaySection.xhtml?lawCode=VEH&sectionNum=23152
https://california.public.law/codes/ca_civ_code_section_3294
https://www.iihs.org/topics/fatality-statistics/detail/state-by-state
https://accident.usattorneys.com/wp-content/uploads/sites/2/2020/11/photodune-4385116-legal-gavel-on-a-law-book-xs.jpg
365
547
nora
https://usattorneys.com/wp-content/uploads/sites/2/2020/01/logo.svg
nora
2021-01-07 08:41:15
2021-01-07 21:03:47
Personal injury attorneys can help recover punitive damages in San Diego accident cases.