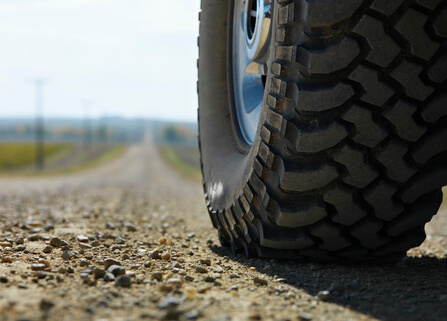 Violations of traffic laws such as speeding or disobeying stop signals often create serious problems for drivers on the nation's roads. 
A deadly accident occurred just outside of Phoenix, Arizona after a pickup truck ran through a stop sign. 
Two children killed after a driver goes through a stop sign
Officers with the Maricopa County Sheriff's Office responded to the scene to find that a gray Chevy Silverado Pickup truck and a sedan had crashed into each other. Police believed that the immediate cause of the accident was the Silverado driver going through a stop sign near the crash scene without stopping his vehicle. The traffic on the street going the opposite direction did not have a stop sign or any other traffic control devices. 
The collision happened at about 4:20 pm near the intersections of El Mirage Road and Southern Ave. The truck was driving northbound on El Mirage in the moments before the collision. The sedan contained a mother and her two young children, aged 10 and 12. Both of the children died during the crash and the mother had to be taken to a local hospital, but her injuries were not considered life threatening. Rescue crews believe that one of the children was ejected from the car into desert brush and vegetation on the side of the road from the impact. The other child was located by emergency workers in debris near the accident. The truck driver was checked at a local hospital, but he appeared to be uninjured. 
The incident happened in the city of Tolleson, which is just west of Phoenix. No names or any other identifying information about any of the people involved in the crash was released. Police do not believe that either driver was intoxicated or under the influence of any drugs, but they plan to conduct a full investigation. 
Learning about wrongful death laws
When a family member has been killed in a traffic accident, it is best to speak with a lawyer in your city about local wrongful death laws. These laws can become the basis for a civil lawsuit after any deadly accident, but they are slightly different in each state. There are statutes that describe who must bring the action and other important pieces of information. 
Wrongful death laws essentially say that a spouse, child, parent, or sibling can bring an action on behalf of a deceased person to collect money related to various losses. These damages usually include funeral expenses, medical costs, and the person's lost income.  
Talk to a local personal injury lawyer
There are attorneys who focus on civil accident cases in the Phoenix area. To learn more about lawsuits and insurance claims, contact:
4425 North 24th St., Ste. 225, Phoenix, AZ 85016 
602-777-3300 
www.southwestinjurylaw.com
https://accident.usattorneys.com/wp-content/uploads/sites/2/2020/08/photodune-417259-truck-tire-on-road-xs.jpg
447
447
brian
https://usattorneys.com/wp-content/uploads/sites/2/2020/01/logo.svg
brian
2020-08-27 14:01:53
2020-08-27 14:01:53
Phoenix area driver goes through a stop sign and kills two children in another car