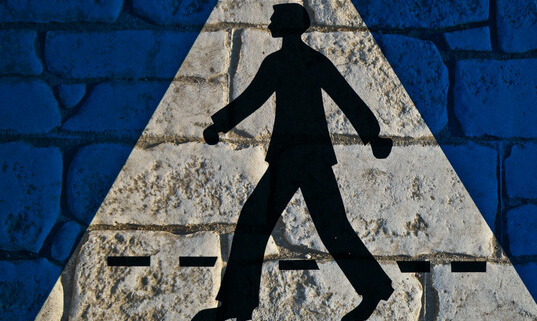 Pennsylvania – January 9, 2021
Pedestrian deaths continue to occur near Pittsburgh where a pedestrian in West Mifflin died last Friday after he was struck by a car while walking along Camp Hollow Road.  According to the Allegheny County Medical Examiner's office, the individual suffered fatal injury at the scene. The accident is still under investigation.  In the United States, pedestrian fatalities are at their highest level since 1988. Recent data shows that 6,590 pedestrians were killed on U.S. roads in 2019, a 5% increase from 2018 and the continuation of a trend starting in 2009.
Dangerous trend.
The combination of light truck use, bad driving behaviors and unsafe road crossings are partially to blame for this trend. Smartphones and increased levels of technological distraction, an all too familiar distraction of everyday life, were recognized culprits both behind the wheel and on U.S. walkways, leading to increased risk to pedestrians.
Hit-and-run.
When accidents include a criminal component resulting in a hit-and-run situation, due to fears of being prosecuted for the accident, the penalties could be more severe.  Pennsylvania law requires drivers to stop as the scene of an accident and exchange information.  Failure to stop and comply with this law makes an accident a hit-and-run, which is considered a second-degree felony under  75 Pa.C.S. § 3742(b)(3). Individuals who are convicted of hit-and-run could face from 1 to 10 years in prison and fines up to $25,000.  An accident attorney can explain how these actions are prosecuted when a wrongful death is the result.
Wrongful death.
Pennsylvania "wrongful death" is a death "caused by the wrongful act, neglect, or default" of another party.  A wrongful death claim may be filed against the estate of a person whose wrongful act, neglect, or default caused death, if that individual has also passed away. A wrongful death claim is a civil lawsuit and must be filed by the personal representative, or surviving family member.
In Pennsylvania, family members, or legal representatives must file a wrongful death legal action to secure compensation when a loved one dies because of the negligent, reckless, or deliberate act of another.  A Pennsylvania wrongful death attorney can assist with damages in these lawsuits that may include:
Medical bills and treatment,
Funeral and burial expenses,
Lost wages compensation,
Compensation for pain and suffering,
Punitive damages based on individual case.
Criminal charges. 
Criminal charges for homicide and hit-and-run situations can be filed by the prosecuting attorney, and penalties may include incarceration, probation, fines, or other penalties. Although a wrongful death claim in Pennsylvania may be filed while a criminal case is simultaneously pursued, consulting with a  Pennsylvania accident attorney is a wise course of action as they have the experience to determine exactly how the criminal case may affect the wrongful death lawsuit, and vice versa.
Seek legal counsel.
Experienced  accident attorneys can build strong cases with supporting evidence, and objectively speak on a victim's behalf in court, or with an insurance company's legal team to yield a positive result.  An experienced accident lawyer at Scanlon & Wojton will fight for accident victim's rights.
Scanlon & Wojton, Attorneys at Law
The Mitchell Building
304 Ross Street, Suite 510
Pittsburgh, Pa 15219
Phone:  (412) 918-1241
Fax: (412) 235-7275
Sources.
https://www.legis.state.pa.us/WU01/LI/LI/CT/HTM/42/00.085.053.000..HTM
https://www.dot.state.pa.us/Public/DVSPubsForms/BMV/BMV%20Forms/AA-600.pdf
https://www.legis.state.pa.us/WU01/LI/LI/CT/HTM/42/00.071.002.000..HTM
https://www.legis.state.pa.us/WU01/LI/LI/CT/HTM/42/00.055.024.000..HTM
https://www.post-gazette.com/local/south/2021/01/09/West-Mifflin-fatal-pedstrian-crash-Dennis-Joos-KDKA/stories/202101090065
https://www.legis.state.pa.us/WU01/LI/LI/CT/HTM/75/00.037.042.000..HTM
https://accident.usattorneys.com/wp-content/uploads/sites/2/2020/08/photodune-1891051-pedestrian-xs.jpg
372
537
nora
https://usattorneys.com/wp-content/uploads/sites/2/2020/01/logo.svg
nora
2021-01-13 10:32:04
2021-01-13 10:39:59
Pittsburgh accident attorneys support damage recovery after pedestrian fatality.