Pittsburgh accident lawyers help families recover wrongful death compensation.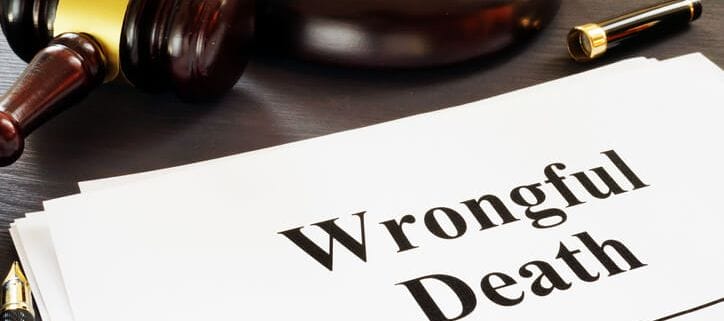 Pennsylvania – December 22, 2020
An 18-year-old was struck and killed by a tractor-trailer on Route 119 in Westmoreland County early Tuesday evening. State police said the Scottdale resident was outside of his truck, after his vehicle became disabled, when he was struck by the tractor-trailer that was driving south on Route 119.  He suffered fatal blunt force injury at the scene.  The driver of the truck remained at the scene and cooperated with officials.
Wrongful death action.
 When an accident victim dies because of another's actions, their estate, or family can pursue a wrongful death claim against a negligent driver to recover financial support related to income, loss of care, pain and suffering, and loss of affection to loved ones, in addition to funeral and burial expenses.  Spouses, parents, and children of the person who died can seek compensation for future losses because their loved one is no longer with them.  A Pennsylvania truck accident attorney can be instrumental in guiding legal action for families when a big rig was involved in the event that caused a wrongful death loss.
Insurance laws.
 The State of Pennsylvania uses both a "no-fault" system and a 3rd party liability system. Under Pennsylvania's no-fault system, after a car accident, a driver may turn to his or her own insurance company for compensation for injuries up to the personal injury protection, or "PIP"  limit regardless of fault. Drivers also have the right to circumvent Pennsylvania's no-fault law and proceed directly against the at-fault driver under certain circumstances that result in serious injury. Accident attorneys can review insurance policies to ascertain access to an accidental death benefit that could cover the immediate costs related to funeral and burial expenses for a family.
Damages.
Compensation for any loss sustained as a result of a car accident, due to partial, or full negligence of another party, is in a victim's reach to assist in the payment of any significant medical expenses, loss of wages, funeral expenses, and wrongful death claims. Wrongful death settlements in motor vehicle accidents are usually paid out by insurance companies who gave liability coverage to the entity, or person who was negligent.  Experienced auto accident attorneys can be instrumental in the recovery of damages.
Damages may include:
Medical bills
Compensation losses
Pain and suffering
Loss of care, companionship
Estate administration expenses
Funeral expenses when wrongful death occurs
 Seek legal counsel.
If you have lost a loved one in a truck accident in the Pittsburgh area, it is important to contact an experienced personal injury attorney at the Law Offices of Scanlon & Wojton for assistance with a wrongful death claim. Accident lawyers can help navigate a claim with the insurance company of the negligent driver, or initiate a legal case when warranted.
Scanlon & Wojton, Attorneys at Law
The Mitchell Building
304 Ross Street, Suite 510
Pittsburgh, Pa 15219
Phone:  (412) 918-1241
Fax: (412) 235-7275
Sources:
https://www.legis.state.pa.us/WU01/LI/LI/CT/HTM/42/00.071.002.000..HTM
https://www.legis.state.pa.us/cfdocs/legis/LI/consCheck.cfm?txtType=HTM&ttl=42&div=0&chpt=83&sctn=1&subsctn=0
https://www.wtae.com/article/coroner-called-to-crash-on-route-119-in-westmoreland-county/35049649
https://ez9fxy6vr4g.exactdn.com/wp-content/uploads/sites/2/2021/01/iStock-1007950266.jpg?strip=all&lossy=1&quality=80&webp=80&ssl=1
483
724
nora
https://usattorneys.com/wp-content/uploads/sites/2/2020/01/logo.svg
nora
2021-01-11 07:29:10
2021-01-13 12:20:46
Pittsburgh accident lawyers help families recover wrongful death compensation.