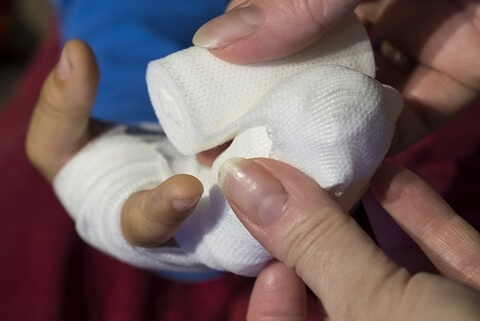 At the start of this year, there was a serious collision caused by a bus driver failing to properly complete a turn. The crash took place near Pittsburgh, in Westmoreland County and left the road closed for an exceptionally long period of time due to how extensive the wreckage was.
A tour bus failed to complete a turn, rolled over, and then was hit by a total of three tractor-trailers shortly afterward. A passenger vehicle was also pulled into the massive accident. Around 60 patients were transported to the hospital due to the injuries they received.
Most of the patients only suffered minor injuries, but 5 of them lost their life. The bus that failed to make a proper turn was full of tourists who could not speak fluent English. Unfortunately, these individuals lost their luggage in the wreck as well and authorities worked with them to help provide a place for them to reside temporarily.
What should I do if I get injured in a bus accident?
If you are injured while on a bus you should reach out to a personal injury lawyer to help you get the compensation you need to pay for all your injuries. If like the case above, you were a tourist in Pennsylvania then the legalities behind filing a claim can get even more complex. A lawyer who is familiar with personal injury cases can help you through this difficult time and can ensure you get the justice you deserve.
In many cases, individuals leave filing a legal claim when many people are injured because they believe they have a lower chance of receiving compensation. However, this is not true in the least. If you have been injured while riding a commercial vehicle you are generally entitled to make a legal claim against the driver, and the total amount you can claim varies depending on your situation.
It is not always just the bus driver who will be held responsible for your injuries. If the bus driver was intoxicated or otherwise made a profoundly serious mistake, the commercial bus company can be held liable due to vicarious liability. This means that employers are responsible for the acts done by their employees and if their employees make a serious mistake that harms many people, they will be held to account for it.
After the accident, a proper investigation will have to be carried out to discover who was liable. It may turn out that a third party, such as another driver actually caused the accident. An attorney can help you figure out who is liable and then take proper legal action against that entity.
https://accident.usattorneys.com/wp-content/uploads/sites/2/2020/08/child-2737062_960_720.jpg
720
480
maha
https://usattorneys.com/wp-content/uploads/sites/2/2020/01/logo.svg
maha
2020-08-01 01:10:20
2020-08-01 01:10:20
Pittsburgh, Pennsylvania, A Multi-Vehicle Crash Results in 5 Deaths and Multiple Injuries