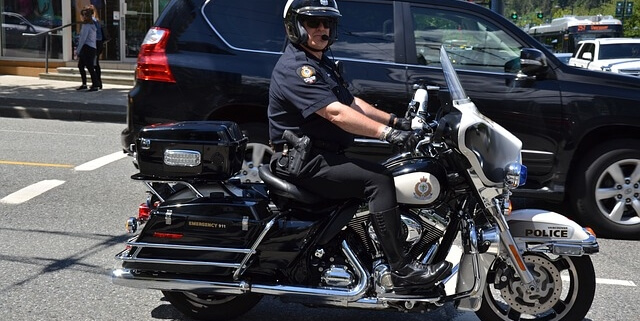 As Vice President Mike Pence headed to a campaign stop in Greensburg, PA on July 30th, two separate accidents occurred involving vehicles that were a part of his motorcade. The Pittsburgh Post-Gazette says that the first accident involved the bus Pence was riding in and a dump truck. Pence's bus allegedly swiped the driver's side of a dump truck on a tight curve, although no injuries were reported. Pence was then moved into a limo and the motorcade was back on the road about 30 minutes later.
As the Vice President of the U.S. continued with his trip to a rally, two Pittsburgh police officers who were a part of his motorcade were also involved in an accident. The source says the incident occurred on Lincoln Way in White Oak just before 11:30 a.m. The officers, who were part of the city's Special Deployment Division, were taken to an area hospital for treatment as they had suffered non-life-threatening injuries. Before the officers were transported for treatment, Vice President Pence got out of his vehicle to personally "tend to the officers." The Pittsburgh Bureau of Police and the officers say they greatly appreciated the gesture.
After the accident involving the officers, Pittsburgh Public Safety thanked the Vice President and members of the United States Secret Service "for the concern and attention they showed the two injured officers." Pence later told NBC reporters that he was "grateful for all of the law enforcement officers who support us and help get us safely to where we are going each day. Thank you for all you do!"
Pence eventually made it to his campaign stop in Greensburg and then toured the Guy Chemical Co. in Somerset.
Should I seek medical attention after a fender bender in Pittsburgh, PA?
While most individuals assume that after engaging in a fender bender, they don't need to be evaluated by a medical professional, there have been cases where an accident victim's injuries appeared hours or even days later. The fact is, not all injury symptoms appear directly after an accident which is why it is recommended that you go and get checked out after engaging in a collision. For those who decide to put off visiting a doctor, remember to always listen to your body and if you feel any sort of pain that could be connected to the accident, contact your doctor immediately.
If you were involved in a fender bender in Pittsburgh, PA and you suffered any type of injury, you might also consider scheduling an initial consultation with a Pittsburgh, PA accident lawyer. An attorney can help you understand what you might be entitled to collect compensation for and guide you through the insurance claims process to ensure the adjuster assigned to your claim doesn't undervalue it. To start working with an accident attorney in Pittsburgh, PA now, contact USAttorneys.com.
https://accident.usattorneys.com/wp-content/uploads/sites/2/2020/08/motorcycle-2952322_640.jpg
426
640
jennifer
https://usattorneys.com/wp-content/uploads/sites/2/2020/01/logo.svg
jennifer
2020-08-04 16:15:56
2020-08-04 16:18:14
Pittsburgh, Pennsylvania, Multiple Vehicles in VP Mike Pence's Motorcade Involved in Separate Accidents