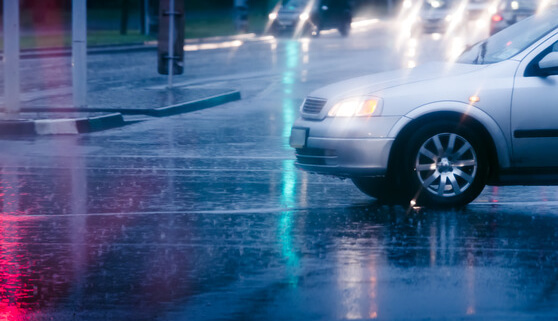 West Palm Beach, FL – Ride sharing accidents are a common occurrence throughout the state of Florida and the West Palm Beach area. However, the process to get legal help and deal with insurance issues after the collision is somewhat different than other motor vehicle accidents. It is important to keep in mind that these businesses and their drivers do have a legal obligation to keep their passengers safe, and they can be held accountable for any injuries or property damage that they cause.
Reporting an accident while getting a ride from a service
The ride sharing service Uber provides a page on their website dedicated to accident reporting. Their drivers are supposed to report the incident to create a record and start the company's internal investigation process, but it is also important for riders and passengers to generate a formal report as well. If there are any injuries, it is necessary to make sure that the local police or fire department arrive at the scene.
Victims should also gather information related to the driver, identifying features of their vehicle, and basic facts about when and where the accident happened. 
After an incident, it is important for victims to not sign any kind of settlement or release offered by the ride sharing company. Anyone involved should first have their own lawyer review the situation. It is common for various businesses to try to offer small amounts for a settlement in exchange for absolving themselves of all liability for the collision, or have a victim sign a waiver without realizing what language is in the document. As a general rule, it is best to only report the situation, then allow an attorney to handle any actions that may have legal or insurance consequences. These companies are typically looking out for their own interests.  
Civil lawsuits against transportation businesses
Ride sharing companies can be sued just like any other negligent business that causes injuries, property damage, and other types of losses. In fact, companies that routinely transport people such as busing companies, airlines, and ride services may be held to higher safety standards as a common carrier. They usually also have high risk insurance policies that are capable of paying out large amounts if several passengers are injured in the same accident. 
Lawyers who focus on ride sharing accidents
People who have been harmed by a ride sharing company should review their situation with a lawyer to determine what actions are appropriate. Smith and Vanture are available for consultations with local clients in the West Palm Beach area. Their lawyers have over twenty five years of experience helping accident victims and litigating personal injury cases. 
Firm contact info:
580 Village Blvd. Suite 200, West Palm Beach, FL 33409
561-684-6330
smithvanture.com
https://accident.usattorneys.com/wp-content/uploads/sites/2/2020/09/photodune-5303901-car-on-wet-road-xs.jpg
359
558
brian
https://usattorneys.com/wp-content/uploads/sites/2/2020/01/logo.svg
brian
2020-09-22 14:13:42
2020-09-22 14:18:37
Ride sharing companies may be liable for injuries and property damage in West Palm Beach