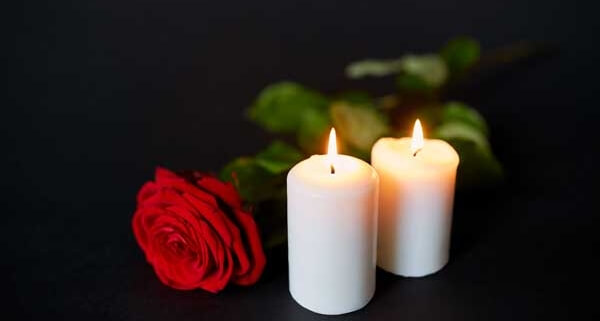 California – January 16, 2021
A pedestrian was killed near the San Diego Convention Center Friday evening after being hit by an on-duty Navy sailor driving a government vehicle, according to the Harbor Police Department.  Despite efforts of San Diego police and firefighters, the victim succumbed to their injuries at the scene.  Accidents were listed as the 5th leading cause of death in California for 2018, revealing the impact of random events, including car accidents, that lead to injury, property loss, or wrongful death casualty.  Personal injury lawyers are a valuable resource when a family member is lost in an automobile accident in San Diego.  If distracted driving can be proven, there may be a case for negligence supported by California driving laws.
Liability against government agency.
California law requires that drivers have a way to cover costs related to damages or injuries caused in a car accident. One of the most vital steps an injured party must take in order to preserve a legal claim against a governmental entity is to file a claim with the appropriate governmental agency within six months following the date of loss, or date of injury. The rules and guidelines require an injured party, or their representative to file a written complaint in the proper form with the correct state, or local agency and deliver it in person, or via U.S mail, pursuant to, Govt. Code Section.  Consult with a California injury attorney for assistance meeting required timelines for claims.
Comparative Negligence. 
Under California law, everyone is responsible, not only for the result of his or her willful acts, but also for an injury or wrongful death occurrence during the course of ordinary care. This means that if a driver is responsible for any part of activities that led to injury, the compensation will be adjusted in accordance with a percentage of fault assigned to each driver.
Distracted driving.
California has had distracted driving laws in place for over ten years now and those laws support damage claims when a driver's use of a cell phone plays a major role in a vehicle accident.  The 2016 Assembly Bill 1785  was meant to discourage drivers from holding an electronic device while operating a vehicle.
Hire an attorney.
Seek counsel at Jeffrey E. Estes & Associates immediately after a fatal accident for guidance on how to navigate through the tragic period.  Accident attorneys can proceed in filing wrongful death actions (within the required statute of limitations against a government agency) that will enable compensation to pay bills related to funerals, emergent hospital care and negative financial impacts to family members.
Jeffrey E. Estes & Associates, a Professional Law Corporation
501 West Broadway, Suite 1650
San Diego, CA 92101
Phone: 619-233-8021
Fax: 619-233-3730
Sources.
https://california.public.law/codes/ca_gov%27t_code_section_915
https://www.sandiegouniontribune.com/news/public-safety/story/2021-01-16/pedestrian-killed-in-fatal-crash-near-san-diego-convention-center
https://www.cdc.gov/nchs/pressroom/states/california/ca.htm
https://www.chp.ca.gov/PressReleases/Pages/Thousands-of-Distracted-Drivers-%E2%80%98Caught-in-the-Act%E2%80%99.aspx
https://statelaws.findlaw.com/california-law/california-negligence-laws.html
https://leginfo.legislature.ca.gov/faces/billNavClient.xhtml?bill_id=201520160AB1785
https://accident.usattorneys.com/wp-content/uploads/sites/2/2020/09/wrongful-death-lawyers-bg.jpg
400
600
nora
https://usattorneys.com/wp-content/uploads/sites/2/2020/01/logo.svg
nora
2021-01-18 07:32:04
2021-01-18 07:39:49
San Diego lawyers assist with damage recovery against government agencies.