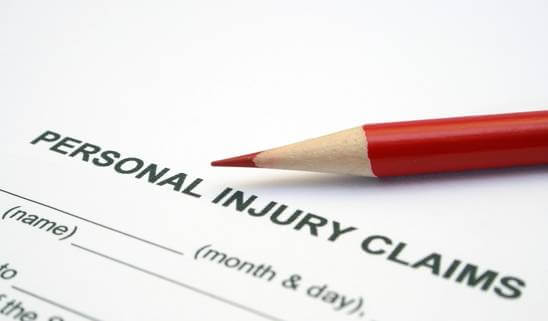 New London, CT – Financial concerns can become serious after a motor vehicle accident in Connecticut and other parts of the United States. Victims will have medical costs, they may miss time from work, and vehicle repairs can be expensive. Standard auto insurance policies may not cover any of these costs either, depending on the specifics of the driver's policy and the particular accident. 
Cases that are likely to settle
When the plaintiff has a strong case, it is more likely that the defendant will not risk going to trial or contest the amount of damages caused by their client. For this reason, it is important for victims to retain an experienced injury attorney who knows how to collect and utilize evidence properly. 
Crucial types of evidence
At the scene, there may be pictures taken of the vehicle damage and the positions of the cars. This can help demonstrate how the accident happened who is at fault. The police will respond to the scene and start their own investigation. They will create a report that details who was involved, as well as other important pieces of information such as how the collision happened. There may be witnesses at the scene who can give statements about what they saw in the moments before the accident occurred. Examinations of the victim by healthcare professionals is important to prove the severity of their injuries and give details regarding a timeframe for recovery and the costs associated with treatment.  
Settlement negotiations
After the defendant has been put on notice that the lawsuit will be filed, they will start to receive evidence from the plaintiff's lawyer. Because lawyers are skilled negotiators, the plaintiff's counsel may utilize these pieces of evidence to show the defense that it would be more efficient for both sides to make a settlement agreement rather than go to trial. The amount of time and money invested in a full trial with witnesses and presentation of evidence tends to be substantial, and jury verdicts can be unpredictable. Even from the perspective of the defendant, it may be preferable to lose the amount of money the victim has listed as damages rather than risking the jury returning a much larger number. The settlement documentation will give more specific information about exactly how the plaintiff will be paid. 
Starting the process to file an injury lawsuit
Legal assistance from a local licensed attorney is the best way for anyone who has recently been involved in a car accident to maximize their chances at receiving compensation. Holth and Kollman is a firm that assists clients in the New London area with personal injury cases.
Firm contact info:
58 Huntington Street, New London, CT 06320
860-447-0331
https://accident.usattorneys.com/wp-content/uploads/sites/2/2021/01/photodune-1865919-personal-injury-claim-xs-2.jpg
365
548
brian
https://usattorneys.com/wp-content/uploads/sites/2/2020/01/logo.svg
brian
2021-01-28 07:32:54
2021-01-28 07:32:54
Settlement agreements are an efficient way for accident victims to receive compensation in New London