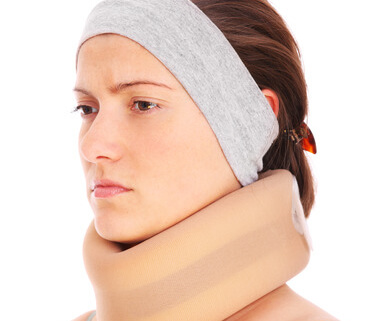 Personal injury lawsuits are reserved for individuals who have been harmed in an accident that was caused by someone else's negligent behavior. For example, if a driver was hit by another driver who fell asleep at the wheel, they may wish to file suit against them in an effort to recover compensation to cover any expenses related to the accident. If an individual tripped over lifted flooring in a store in Miami, they may wish to sue the store owner or landlord, depending on who is liable, for the harm the incident caused them.
Personal injury lawsuits are not only used to acknowledge a person or company for their wrongdoing, but they also allow a victim the opportunity to request that compensation be awarded to them for their injuries and losses. Now, before a personal injury lawsuit is filed against a person or entity, a victim should consult with a Miami lawyer who is skilled in personal injury law as there may be other avenues the victim can take in order to recover the compensation they are due.
For instance, if an individual was involved in a car wreck, they may first file a claim with their insurance company and the other driver's insurer to see what they can recover. If the insurance limits aren't enough to cover the various costs the victim incurred as a result of the accident, he/she may then proceed on with filing a personal injury lawsuit. However, before a person determines they are eligible to sue, they will want to have a lawyer review the details of their case to determine if the claims that are being made are valid and compensable.
What types of damages are awarded in a personal injury lawsuit?
If an individual has the grounds to file a personal injury lawsuit in Miami, FL, they may request they be paid for damages that are applicable to their situation. Some examples of the types of damages that are most often awarded in these types of cases include:
Pain and suffering
Medical bills
Mental anguish
Transportation costs
Lost wages
Loss of enjoyment of life
Loss of consortium
Contact Mario Trespalacios P.A to Learn More About Filing a Personal Injury Lawsuit in Miami, FL
If an individual was injured in an accident in Miami, FL and they believe someone else may have been responsible for causing it (e.g. a driver, store owner, truck driver, etc.), they can contact Mario Trespalacios P.A. and have an attorney determine whether legal action is warranted. When another party knows they were responsible for the accident, they may wish to settle with the victim. In other cases, the party being accused of negligence may refute the claims being made and take the case to court.
Either way, if an individual feels they have a case and are entitled to compensation, they are going to want to retain a Miami, FL personal injury lawyer for legal help and guidance.
Mario Trespalacios P.A. can be contacted at:
9495 SW 72 Street, Suite B-275
Miami, FL 33173
Phone: 305-261-5800
Website: www.mtpalegal.com
https://accident.usattorneys.com/wp-content/uploads/sites/2/2020/10/photodune-2281146-neck-injury-xs.jpg
548
365
jennifer
https://usattorneys.com/wp-content/uploads/sites/2/2020/01/logo.svg
jennifer
2020-10-19 12:08:32
2020-10-19 12:08:32
Should an individual file a personal injury lawsuit after an accident in Miami, Florida?